Ex-Chelsea player and manager Glenn Hoddle says that it is a "concern" that young, English stars aren't getting a chance in the Blues' first team. 
According to the Daily Star, Hoddle was asked on BT Sport on Thursday night on his thoughts about Chelsea not using their younger stars in their Europa League clash against PAOK.
MORE: Maurizio Sarri acknowledges Chelsea striker's confidence issues after Europa League win
As per the Star, Hoddle said that he'd "prefer" seeing Chelsea use their younger players, and that "being English and wanting these youngsters to get the opportunities they're not going to get in the Premier League at the moment, certainly at Chelsea. It does concern me"
Hoddle's concern is probably going to be one that is shared by a number of Blues supporters, as the club have managed to gain a reputation of not giving their younger players enough first team minutes over the past few years.
Players like Callum Hudson-Odoi and Ruebn Loftus-Cheek have shown during their short careers so far that they have what it takes to play first team roles for the club, even if that role doesn't see them start the majority of games.
The fact that Maurizio Sarri decided to field no young players in his starting line-up in their Europa League opener would've surely disappointed a few fans, as the Blues probably could've gotten away with using some of their young talent in a match where their side had a whole host more quality than their opponents.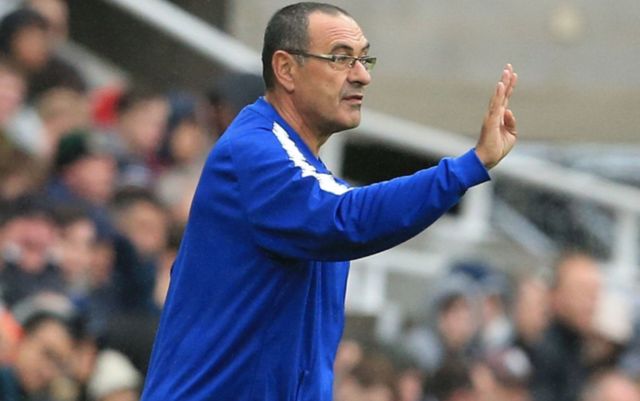 Only time will tell how often Sarri's decides to use his younger options during his time at Stamford Bridge, and we're sure most Blues fans will be hoping to see him deploy their club's young talent more often than not, for the players' sake!