Chelsea midfielder Mateo Kovacic admits he is a huge fan of Manchester United legend Paul Scholes as he names his midfield idols.
The Croatia international moved to Stamford Bridge on a season-long loan from Real Madrid this summer, and has perhaps looked to Scholes for inspiration as he adapts to life in the Premier League.
While some Chelsea fans may not be too happy to hear Kovacic waxing lyrical about one of the greatest players of one of their rivals, and snubbing Blues midfield legend Frank Lampard in the process, it's clear they share some similarities.
Scholes was of course a far better all-rounder at his peak, but Kovacic plays a similar role in the way that he dictates the tempo of games with the quality of his passing.
Speaking in an interview with the Sun, the 24-year-old admitted he's watched lots of Scholes videos on YouTube, so he'll presumably be familiar with a lot of Manchester United's finest moments by now!
To be honest, if he could get anywhere near that level for Chelsea, their fans will probably agree it was worth it.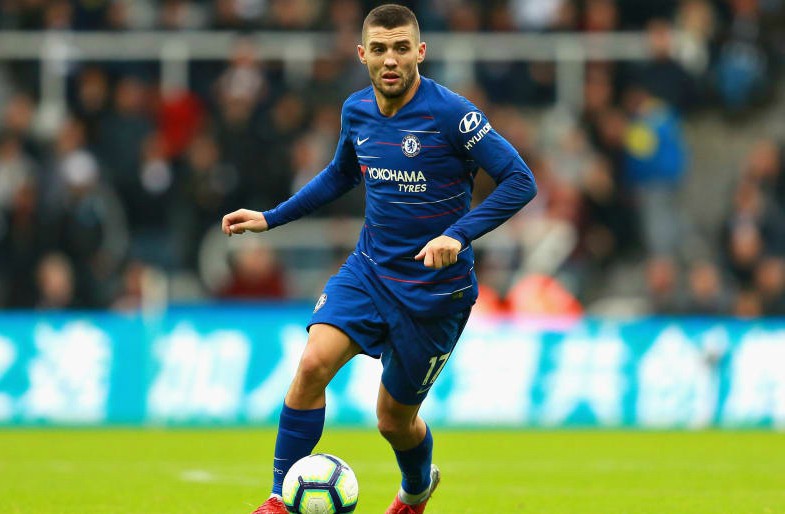 'Every player has to be himself— but for me Scholes was one of the best ever,' Kovacic said.
'He was amazing. I still enjoy watching his videos on YouTube. Sometimes I go home and watch him to learn something new.
'He had everything, he was the modern midfielder — scoring goals, defending well, tackling. I don't copy anybody but I do like to watch Scholes. I also watch other players to see what I can do better.
'Players like Luka Modric and Andres Iniesta, too.'
Anyway, enough chit-chat – here's a Scholes video for you and Kovacic to enjoy…