Manchester City left-back Benjamin Mendy showed off some more 'trophies' on his Instagram page as he showed up for the Anthony Joshua fight on Saturday evening.
The France international, however, then received a bit of a grilling from City team-mate Raheem Sterling, who left a comment asking why he missed the Cardiff City game earlier in the day.
Mendy did not exactly give a straight answer, jokingly telling Sterling, or 'doctor raz' to shut up in his reply.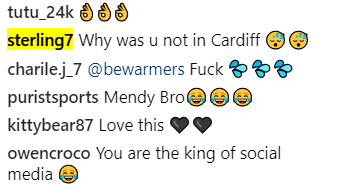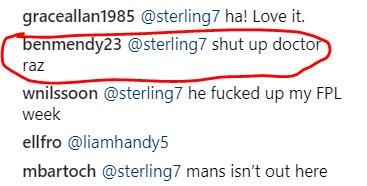 A few other fans in the comments noted that the timing of Mendy missing the game is a bit suspicious given he was clearly able to make this big event tonight.
Still, it is worth noting that Eurosport and others had reported of the 24-year-old suffering an injury relating to a bone in his foot, ruling him out of the Cardiff game.
Sterling clearly wasn't impressed, however, and City fans will hope there isn't anything suspicious going on.