Manchester United look to have been given considerable hope of sealing the transfer of Arsenal playmaker Mesut Ozil this January.
Former Gunners star Charlie Nicholas has been quoted as saying he thinks there's a strong chance the club will sell Ozil this winter, as he predicts there being likely tension between the player and new manager Unai Emery.
This comes just a few days after a surprise report from the Daily Express linked Ozil as a top transfer target for United manager Jose Mourinho.
The Germany international has played under Mourinho before, hitting some of the best form of his career when they were together at Real Madrid, though he hasn't looked quite as good in England so seems a bit of a gamble now.
It could be, however, that there's a good chance of them being reunited as Nicholas seems confident there's a decent chance of Arsenal deciding to sell.
In truth, this perhaps wouldn't be such a big surprise as the 29-year-old has largely looked well below par this season, and it may be the north Londoners' last chance to sell him for a big fee before he hits his 30s.
They may perhaps choose not to sell him to a rival, but Nicholas has discussed the player's future and it doesn't sound too encouraging…
'If this isn't improved by January, and a decent offer comes in, Arsenal will let him go,' Sky Sports pundit Nicholas is quoted by the Metro.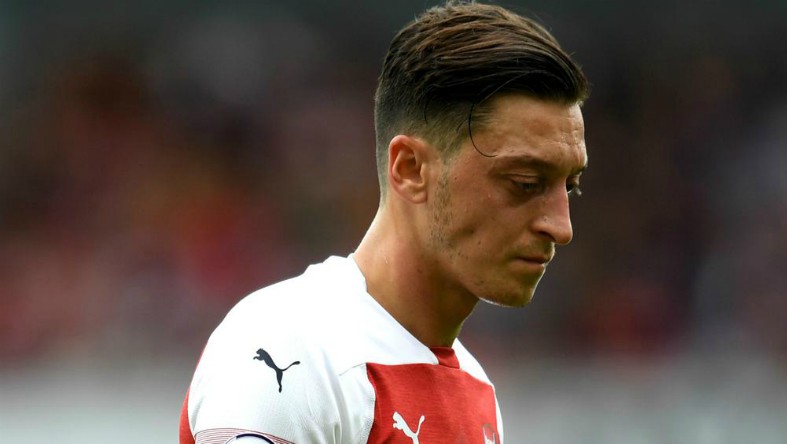 'It keeps coming up that Fenerbahce and these sort of clubs would be interested in looking at him.
'I don't know financially how they could do it, (perhaps) some of the Chinese money that has been floating about.
'There will be teams that are interested and I'll tell you how it will end up working. It wouldn't be a salary thing, it would be a big chunk of money that he would get and that would nurse the bruising that his salary would have to drop a bit.
'But the thing is, is he really that committed to it? 'I think we are starting to identify that the new manager, it's taken him quite a bit of time, is getting on fine with him, but he will be saying 'if you're not playing well, you'll be out the team', and he will not accept that Ozil.'