With Man United star Paul Pogba and manager Jose Mourinho's relationship becoming increasingly strained as of late, it wouldn't be surprising at all to see the midfielder depart Old Trafford in the near future.
The two were caught arguing at Man United's training on Wednesday afternoon, with it also being noted that Mourinho has stripped Pogba of his vice-captaincy as per the BBC.
MORE: Manchester United urged to get rid of both Jose Mourinho and Paul Pogba in scathing attack by journo
It's clear that the duo's relationship with one another isn't as good as it could be, and with Pogba telling Mourinho that he wants to join Barcelona as per the Daily Mail, it seems like the Frenchman's departure from Old Trafford may not be too far off.
So, following this, we've drawn up a list of 5 clubs could very well be potential suitors for the French international in the not-too-distant future.
Barcelona
Starting with the most obvious one on our list, Barcelona are surely going to be some people's favourites to snap up Pogba should he depart Old Trafford.
With the report from the Daily Mail above stating that the player has informed Mourinho of his desire to move to the Nou Camp, and with Barca being the footballing powerhouse that they are, this surely looks like the Frenchman's most likely destination.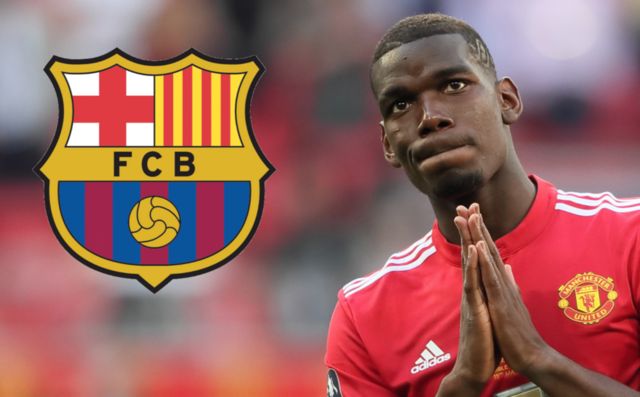 The Blaugrana have shown in the past through the purchases of Ousmane Dembele and Philippe Coutinho that they aren't afraid to splash the cash to bring in a big-name buy, and they may very well do the same thing with Pogba if things occur in a certain way.
Pogba's ability on the ball and want to get forward would see him fit in very well at the Nou Camp.
Now, only time will tell as to whether the 25-year-old will actually end up sealing the move to Barca that he reportedly is so desperate for.