Lionel Messi knows of the two stars who are the front-runners in the race to win the Ballon D'Or, and it's not either Cristiano Ronaldo or Luka Modric.
This is according to Don Balon, who note that the Argentine is of the knowledge that both Antoine Griezmann and Kylian Mbappe are leading race to win the award, news that may surprise some given the years Modric and Ronaldo have had.
MORE: Barcelona squad vs Leganes confirmed: star's inclusion has these fans calling for him to start
When asked about who's favourite to win the award this year, a lot of people will think of Ronaldo or Modric before anyone else, so to hear that Mbappe and Greizmann are leading the race would definitely come as a shock to most.
If Griezmann or Mbappe do end up winning, it will surely be down to the part they played in France's World Cup win this summer.
Both stars played significant roles for Didier Deschamps' side, as they aided Les Bleus' successful attempts to be crowned world champions for a second time.
Ronaldo and Modric did both have superb years, and both played major parts in helping Real Madrid win their third consecutive Champions League title, with Modric also reaching the World Cup final with Croatia as well.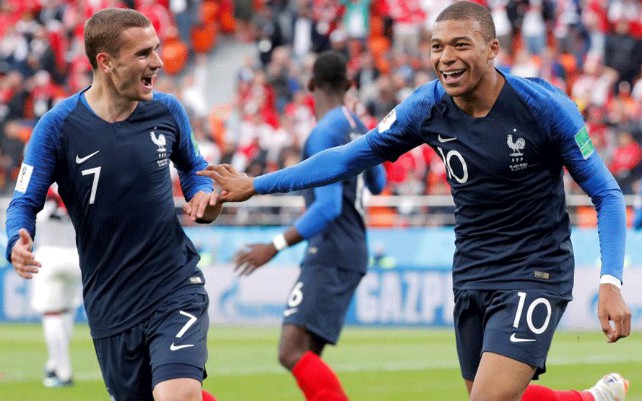 Only time will tell if Messi's information is accurate, although whether it is one of Mbappe, Griezmann, Modric or Ronaldo, it will be hard to argue that the eventual winner doesn't deserve it given the years they've all had.