Manchester United have been urged to get rid of both manager Jose Mourinho and midfield talisman Paul Pogba after the Red Devils' exit from the League Cup against Derby on Tuesday.
Stretty News writer Dale O'Donnell believes that United should think about shipping out both Mourinho and Pogba, with O'Donnell also noting that the relationship between the two hasn't been fine for over a year.
MORE: Video: Paul Pogba and Jose Mourinho caught arguing at first Manchester United training session since League Cup exit
Mourinho and Pogba's relationship has seemed to become increasingly strained as of late, with BBC even noting that the United boss has stripped Pogba is his vice-captaincy at Old Trafford.
Pogba has been very hit and miss since moving to United back in the summer of 2016, and considering the amount the club paid for him, their fans are surely getting restless with the player's inability to consistently perform for the Red Devils.
Mourinho is another man at the club who's been a disappointment since his arrival, as in the two-and-a-bit years he's been with United, the club have failed to win the Premier League or Champions League, two trophies that their fans surely care the most dearly about.
In his article, it seems as if O'Donnell has had enough with Pogba and Mourinho, stating "Getting rid of the self-righteous one and the French show-pony ought to be considered. Neither understands what it means to represent my club"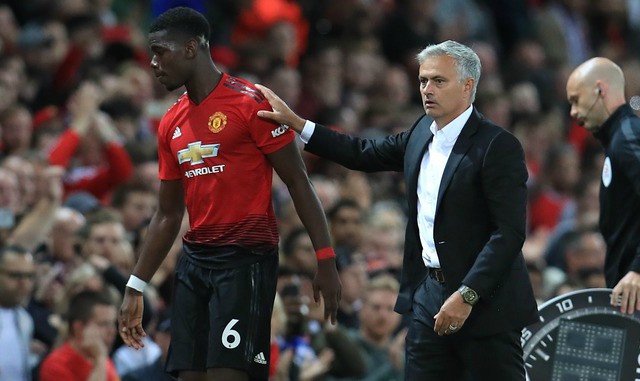 It's easy to see why O'Donnell would think this, as both Pogba and Mourinho don't seem to be going about the situation in a mature manor, something you'd surely expect from two of the club's biggest names.
Only time will tell if United end up getting rid of either Mourinho or Pogba, or whether they've finally had enough of the duo and bin both of them off.
Watch this space.