Manchester United urgently need to bounce back in the Premier League this weekend as they travel to take on West Ham at the London Stadium.
The Red Devils have just drawn two games in a row, failing to beat both Wolves and Derby County at Old Trafford, the latter of which resulted in a shock Carabao Cup exit on penalties to the Championship side.
On top of all that, there has been plenty going on between Jose Mourinho and Paul Pogba. To summarise…
First, Mourinho decided Pogba would never wear the captain's armband again, according to the Times.
Later that day, the France international was seen watching the Derby game from the stands at Old Trafford.
Then this video clip…
JUST IN! ?

Frosty footage just in from @ManUtd's training session between Paul Pogba and Jose Mourinho… ??

What has been said between the pair this morning? ? pic.twitter.com/nRiTEgDJlH

— Sky Sports News (@SkySportsNews) September 26, 2018
Which was supposedly a row sparked over a bit of confusion over the timing of one of Pogba's Instagram posts, according to the Telegraph.
Given all that has gone on, and Pogba's inconsistent form in general, it would not be hugely surprising if Mourinho tried something new this weekend.
Here's something we think could be worth a go…with a change in formation to perhaps get the best out of Alexis Sanchez due to losing Pogba and making space for an extra attacker…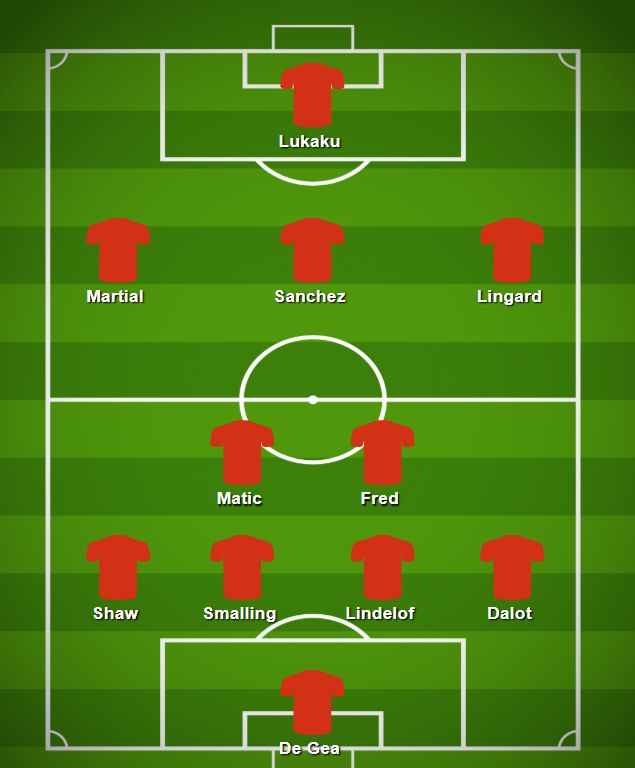 As ever, the usual suspects like David de Gea and Luke Shaw are there in defence, though we also think Diogo Dalot looks well worth a place in the starting line up after some impressive performances from him so far, and with Antonio Valencia offering little.
In midfield, this deep-lying duo of Nemanja Matic and Fred has both the defensive nous and quality on the ball to provide the front four with plenty of good ammunition. No more Pogba getting in the way and trying to do it all from his non-defined role in the midfield three that just doesn't seem to work at all.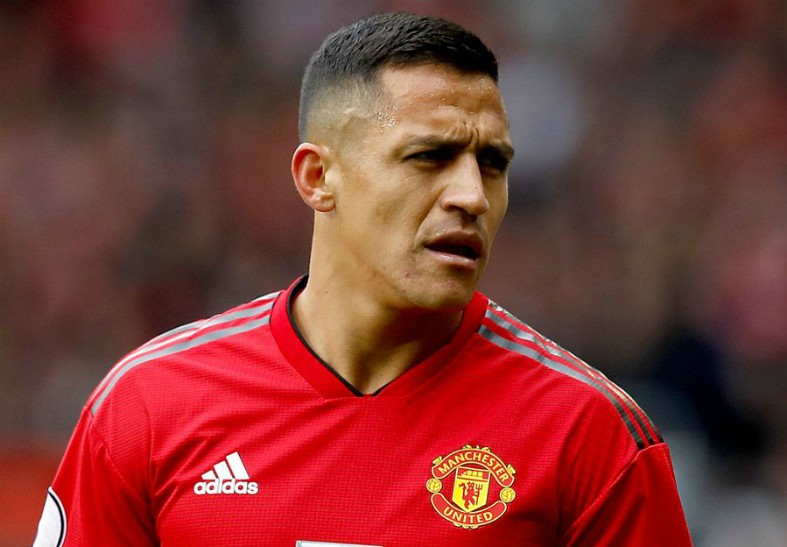 Now the controversial part – Sanchez behind the main centre-forward? The Chile international seems unable to influence the game from his role on the left at the moment, so why not give him a more free role in that number ten area, where he can swap places with the likes of Anthony Martial (lively in his limited appearances so far this season) and Romelu Lukaku, while also taking attention off defenders to allow them more room in which to flourish.
Mourinho may perhaps choose to avoid the inevitable headlines that would follow if he drops Pogba, but it seems clear this dysfunctional relationship cannot go on and it seems for the best for the club if the rest of the squad can move on without this distraction on the pitch.