Former Chelsea striker Diego Costa has hit out at his old club and his former manager Antonio Conte after returning to Atletico Madrid earlier this year.
The Spain international endured a difficult time at Stamford Bridge, despite generally being a big hit on the pitch and winning two Premier League titles with the club.
Costa never seemed to fully settle in in England, and also had to work under two difficult managers in Jose Mourinho and Antonio Conte, both of whom ended up leaving the Blues in acrimonious circumstances.
Speaking about the whole debacle now, Costa says he should never have joined Chelsea in the first place before eventually rejoining Atletico, whilst also taking a pop at old boss Conte with something of a taunt.
Explaining how he feels everything ends up in its right place, the 29-year-old said of Conte: 'Look where the coach is, look at Conte.'
The Italian tactician is currently out of work since leaving west London, and Costa clearly seems to be implying that's justified after the way things fell apart for him at the Premier League giants.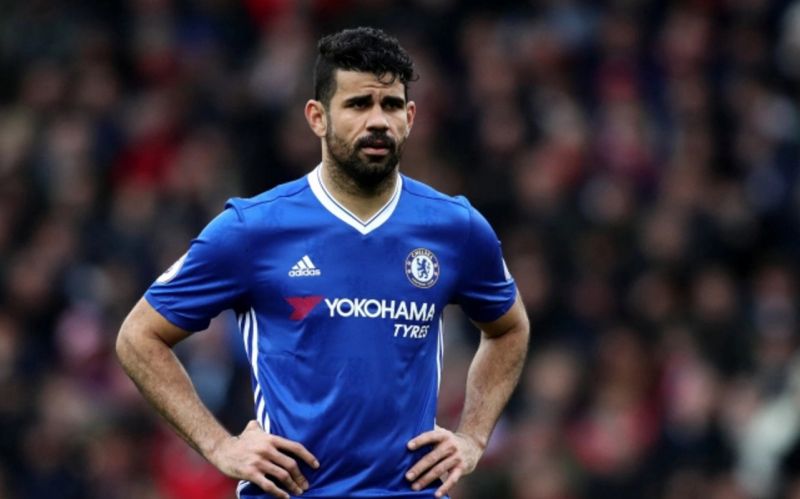 'It was a very bad moment, but it wasn't my fault,' Costa told Marca.
'People said things, but time puts everything in its place; look where the coach is, look at Conte.
'I was wrong going to Chelsea, because of their way of dealing with things. Cholo [Atletico coach Diego Simeone] is a direct coach, and when he doesn't love you, it's clear and he shows it.
'At Chelsea it was the opposite. I had the option of returning to Atleti and when Chelsea told me to go back to training with the reserves, I was clear that I was going back to Atletico, even though there were other offers.'