Liverpool legend Jamie Carragher has some words of warning for Chelsea regarding the transfer situation of Eden Hazard amid links with Real Madrid.
The Belgium international will be out of contract at the end of next season, having taken some time to pen an extension to his current deal and hinting he'd like a change earlier in the summer.
It remains to be seen if Hazard has changed his mind, and Carragher does think the improved style of play of new manager Maurizio Sarri this season improves the Blues' prospects with regards to keeping their star player.
However, the pundit has also warned Chelsea that with every passing day this deal goes unsigned, the more likely it gets that Hazard will end up making a move to the Spanish capital, as he feels the only reason the move hasn't happened so far is because of how much the player would cost.
The 27-year-old is in stunning form right now and Carragher rates him as the best in the Premier League, but it would of course not be surprising if Chelsea were forced to accept a cut-price offer for him before long if he continues not to sign a new contract.
'You have to admire him (Hazard) for not pursuing a possible transfer more vigorously, although my suspicion is the real reason he is not at Madrid already is because they cannot afford him while he is under contract,' Carragher wrote in the Telegraph.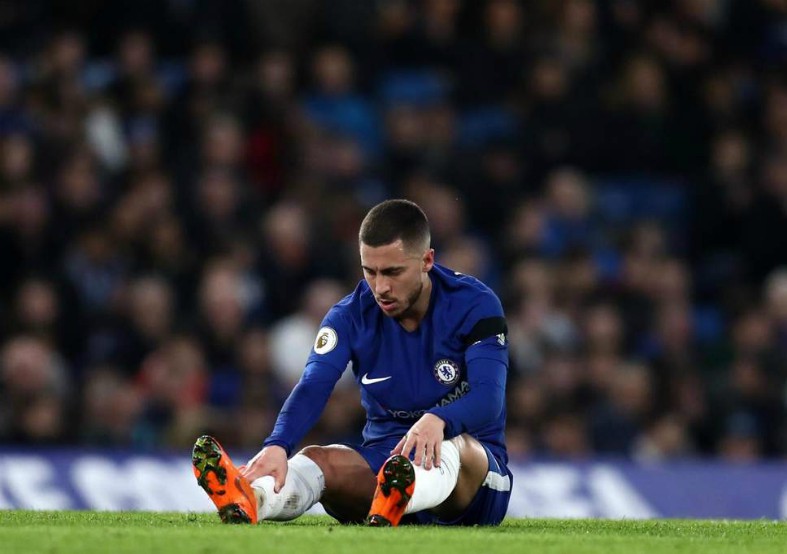 'Last summer's £200 million transfer of Neymar to Paris St Germain messed up market valuations to such an extent Madrid do not have the cash to make a realistic bid.
'When Philippe Coutinho moved to Barcelona for £142 million my first thought was, 'how much must Hazard be worth?'
'The longer Hazard goes without signing a new deal at Chelsea, the more likely it seems he will end up at The Bernabeu.
'A decision looms and it may be the brand of football Sarri has introduced at Stamford Bridge is the best hope of getting him to commit his future.'
Eden Hazard change in tune over his future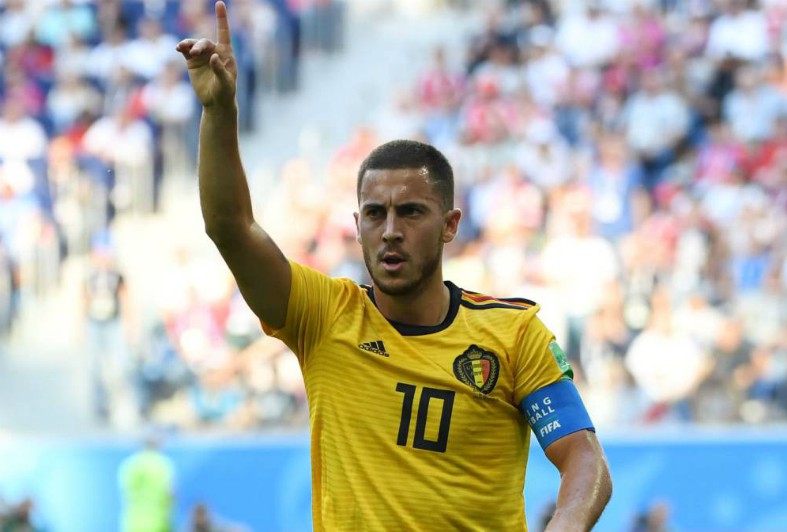 The Belgian's most recent quotes on his future should give Chelsea fans some encouragement, as they sound much more open to a future deal than before.
'I haven't signed a contract. Not yet, not yet,' he is quoted in the Guardian.
'You see (what has changed) on the pitch. We have different players, players we didn't have last season, players who like to have the ball. We have more possession than before.'
MORE: Eden Hazard says chat with Chelsea team-mate on the bench inspired stunning winning goal vs Liverpool
Whereas, at the end of the World Cup he more or less confirmed he was looking for a move…
'After six wonderful years at Chelsea it might be time to discover something different. Certainly after this World Cup,' he was quoted by the Independent at the time.
'I can decide if I want to stay or go, but Chelsea will make the final decision – if they want me to go. You know my preferred destination.'
 Loading ...