Manchester United manager Jose Mourinho has offered some kind of explanation for confronting Paul Pogba in front of watching Sky Sports cameras at training this week.
If somehow you haven't seen it yet, below is a clip of the much-discussed incident, which involves Mourinho saying something to spark a big reaction from Pogba.
It later emerged this row was over the timing of an Instagram upload by the France international after the defeat to Derby County in midweek, according to the Telegraph.
Still, when Mourinho was asked about why he chose that moment to confront the player, he insisted this was not in any way staged and it only happened because discussions like this are normal and frequent in training, and that he doesn't care about cameras.
JUST IN! ?

Frosty footage just in from @ManUtd's training session between Paul Pogba and Jose Mourinho… ??

What has been said between the pair this morning? ? pic.twitter.com/nRiTEgDJlH

— Sky Sports News (@SkySportsNews) September 26, 2018
Some fans are unlikely to buy that as an excuse, with Mourinho known for being something of an expert at managing the media and using it to his advantage throughout his career.
The Portuguese surely knew this would blow up as a big story given all the talk that has dragged on for some months now about his relationship with Pogba.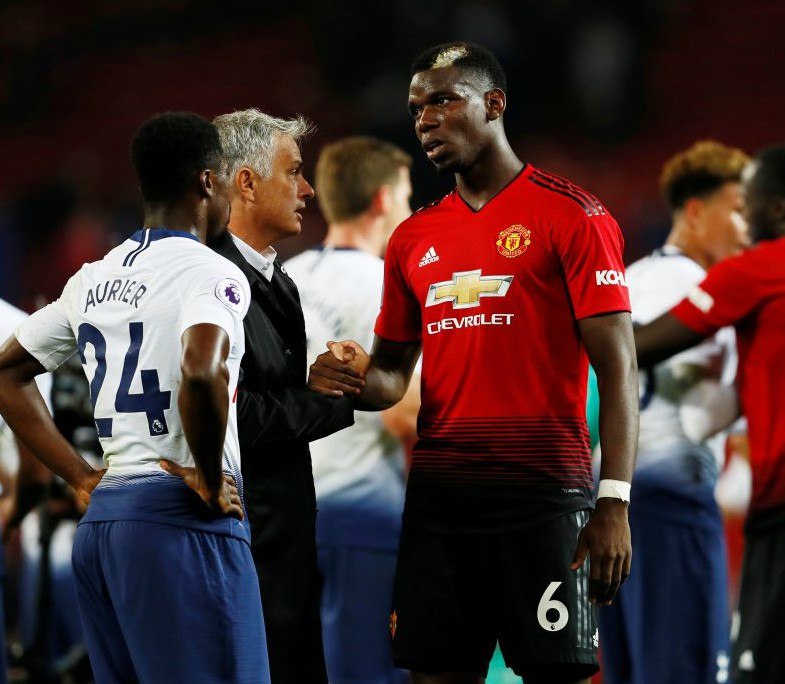 However, he attempted to play down all that and also made the special effort to praise the 25-year-old for his application in training this week.
'I have to train as always, I don't care about the cameras,' Mourinho is quoted in the Telegraph.
Jose Mourinho questioned about what he said to Paul Pogba in training this week when the cameras picked up their confrontation (watch from 0m40s) pic.twitter.com/gzcw5cyRbY #mufc

— The Peoples Person (@PeoplesPerson_) September 28, 2018
'What confrontation? I cannot tell you [what was said]. The training session was open, you had some cameras with some potential to get some of the words, maybe you have to change the potential if you want to know everything that is said because I'm not going to comment. It was a conversation.
'What happened the other day happens many days. Conversations with players I have many, many, many times.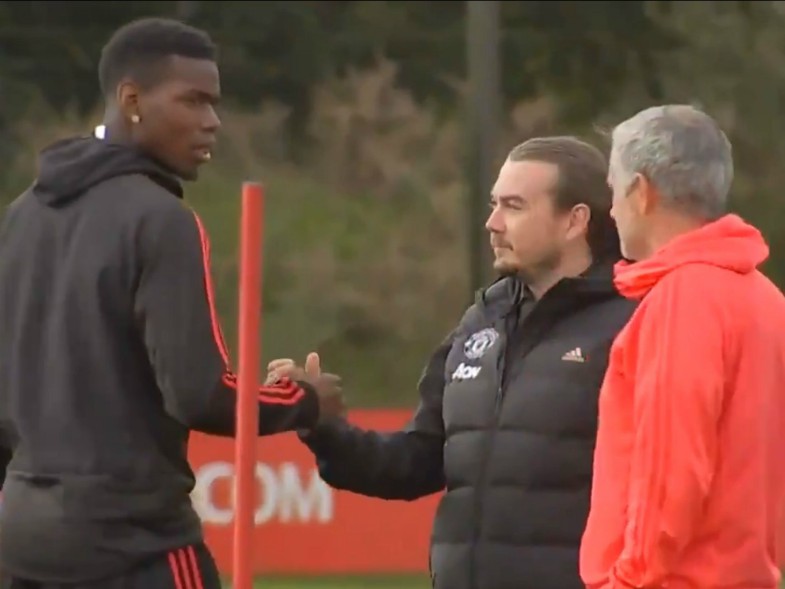 'Loud critics, loud instruction happens every day – coaching is about that but you make story about it so I'm happy the rules are only 15 minutes once a month and situations like that are not going to change, there is no chance you will watch a session.
'I'm happy with his [Pogba's] work this week, really happy. Tuesday, Wednesday and Thursday especially because today was not so significant but he trained really well, the team needs good players, players with personality to play, he has and he plays tomorrow.'
 Loading ...