Chelsea star Eden Hazard ended an impressive Liverpool run from this season with his goal against the Reds this afternoon.
The Belgium international opened the scoring at Stamford Bridge today, and in doing so consigned the visitors to concede the first goal they've let in in the first half of a Premier League game this season.
One big improvement Jurgen Klopp's side have made this season is at the back, with Alisson joining from Roma in the summer, following on from the big signing of centre-back Virgil van Dijk from Southampton in January.
This means LFC started with three clean sheets this term before conceding late on in games against Leicester City and Tottenham.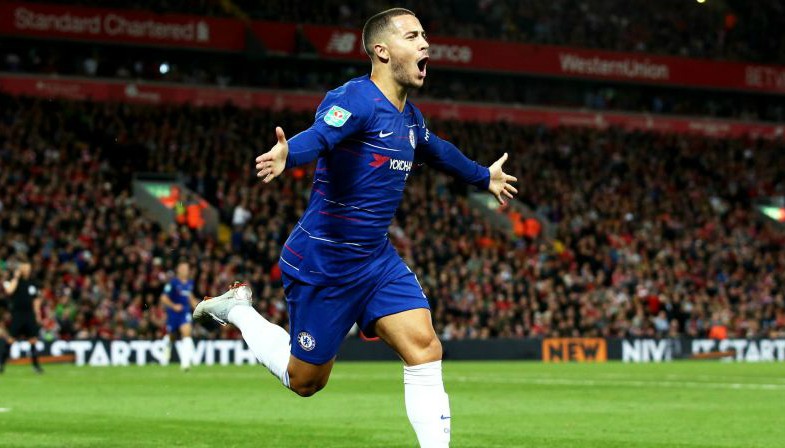 Hazard was the first player to break Liverpool down in the opening 45 minutes, which might not sound like much, but which has clearly been a pretty big challenge for teams this season.
Even in their Carabao Cup win over Klopp's side in midweek, Chelsea went behind before scoring twice late on in the second period.
Paris Saint-Germain also managed a first half goal against Liverpool in their Champions League clash at Anfield, not that it helped them much as they ended up losing 3-2.