FIFA are reportedly furious with both Cristiano Ronaldo and Lionel Messi due to their pair snubbing the 'The Best' awards that took place recently.
This is according to AS, who note that the president of the organisation, Gianni Infantino, has instructed FIFA's legal team to work out a way to force players who are nominated for the 'The Best' award to turn up to the event.
MORE: Lionel Messi and Luis Suarez cast their doubts over Barcelona star's first team abilities
Ronaldo and Messi not turning up to the awards is surely going to be seen as disrespectful by some, as even if they knew they weren't going to win the award, it would've still be seen as a respectful gesture to turn up.
Luka Modric ended up taking home the award, an accolade that is completely deserved given the year the Croatian international has had.
The midfielder helped Real Madrid win their third Champions League title in a row, as well as guiding Croatia to their first ever World Cup final.
Although Messi and Ronaldo both had stellar years themselves, Modric's achievements were extremely impressive, especially for someone who plays in midfield.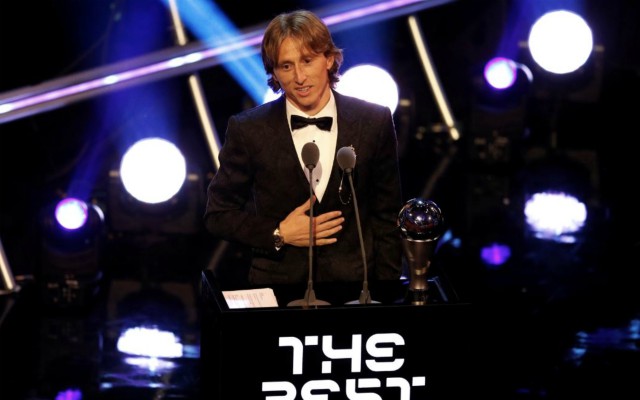 It'll be interesting to see if Messi and Ronaldo attend any more 'The Best' award ceremonies in the future, especially if they actually end up taking the award home!