Liverpool have seen their odds slashed from 5/1 to just 11/4 to seal the transfer of Arsenal midfielder Aaron Ramsey.
According to information from bookies Ladbrokes, this now puts the Reds ahead of AC Milan in the running for the moment as the Wales international looks set to quit the Emirates Stadium.
Ramsey has been a key player for Arsenal for many years now, and seeing him at a Premier League rival like Liverpool would no doubt be a big blow.
BBC Sport reported, however, that the Gunners withdrew a contract offer for the 27-year-old, making an exit in the near future all the more likely as his current deal will be up at the end of the season.
This could also mean clubs can snap him up for a reduced fee in January, and Ladbrokes believe it is looking most likely that he will head to Anfield in the middle of the season.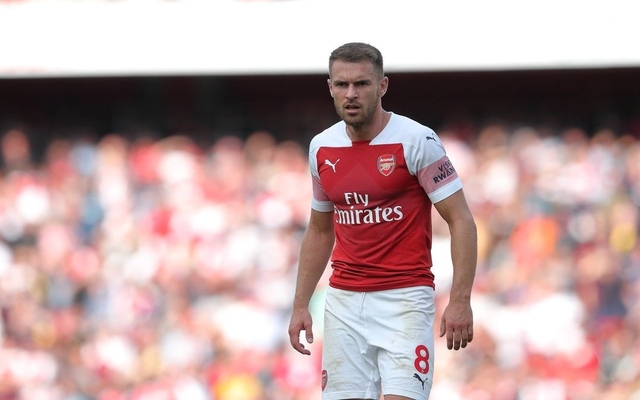 Given the success of Alex Oxlade-Chamberlain since he swapped north London for Merseyside, this should certainly be a worry for Unai Emery and co.
Alex Apati of Ladbrokes said: "It's looking increasingly likely Ramsey will leave Arsenal in January and the latest betting suggests Liverpool will swoop in and sign the Welshman."
Aaron Ramsey Next Club Odds
Liverpool – 11/4
AC Milan – 3/1
Juventus – 7/2
Man United – 5/1
Chelsea – 7/1
Everton – 12/1
West Ham – 14/1
Southampton – 16/1
Cardiff – 50/1