Manchester United could be on alert this morning after Spurs boss Mauricio Pochettino revealed his bemusement at the club's lack of transfer activity.
The big news in English football at the moment is the decline of the Red Devils, who after seven games of the 2018-19 Premier League campaign are already nine points behind their title rivals.
Jose Mourinho's position in the hot seat at Old Trafford is in major doubt, which was further emphasised after he watched his team lose 3-1 against West Ham on Sunday.
SEE ALSO: Premier League legend slams Paul Pogba for his Man United displays
BBC team of the week: Chelsea star bizarrely snubbed as Liverpool duo make it in, West Ham stars picked after win over Man United
Alexis Sanchez throws major strop after being left 'fuming' with Jose Mourinho for axe at Man United loss to West Ham
According to the Guardian, club officials are already lining up Zinedine Zidane as a potential replacement should they decide to get rid of the Portuguese boss, but there is another candidate with the credentials to be a success in the role.
Pochettino has done a fantastic job at Tottenham with limited resources, leading the club into the Champions League on a regular basis and implementing a unique free-flowing style which promotes attacking football over the last few years.
The Independent reports that Man United would actually prefer to see the Argentine coach take over instead of Zidane, which means he cannot yet be ruled out of the running for the highly coveted position at the Theatre Of Dreams.
In an interview with Spanish publication Marca on Monday, Pochettino admitted he was frustrated by Tottenham's unwillingness to bring reinforcement during the summer, as he told reporters: "The expectation always grows and one wants to improve year after year, but the reality of the club is the one that we are living now.
"We are the only club in Europe that have not signed [a new player]."
Zidane seems to be the frontrunner to succeed Mourinho at the moment, but the Spurs boss might have thrown a huge spanner in the works with his latest comments.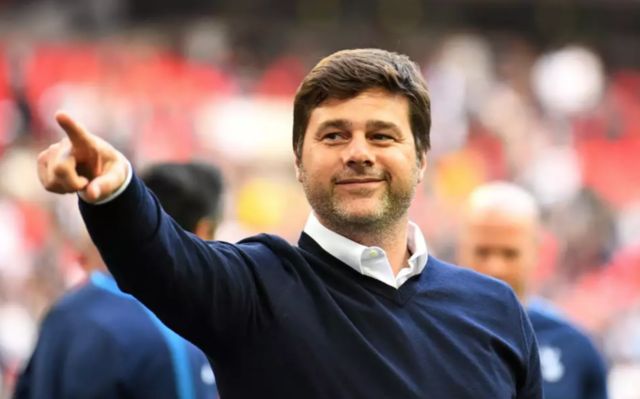 Red Devils supporters might prefer to see him managing the team over Zidane too, given the fact that the Spanish boss is more methodical in his approach and like Mourinho, favours winning above all else – including playing entertaining football.
Man United face off against Valencia in the Champions League on Tuesday before another Premier League clash against Newcastle on Saturday and both games could have a huge impact on the managerial situation at the club if they don't go to plan for Mourinho.
Is his reign at Old Trafford almost at it's end? All will surely be revealed in the coming week.