Liverpool manager Jurgen Klopp insists he is 'relaxed' about Mohamed Salah's lack of form and is happy with his contribution to the team.
The Egyptian striker has scored three goals in all competitions during the 2018-19 campaign so far and just once in his last seven appearances for the Reds.
The 26-year-old won the PFA Player Of The Year award last season for his fantastic debut year at Anfield, during which he scored 44 goals in total and broke the record for the number of goals scored in a 38 game Premier League season.
SEE ALSO: Guardiola reveals how he plans to stop Liverpool's attacking trio
Man City team news: 27-year-old playmaker in line for a stunning return against Liverpool
Liverpool injury news: Klopp provides update on key man ahead of Man City clash
Salah was quite simply Liverpool's standout player and greatest source of inspiration on the pitch, but he is struggling to exert the same influence on the team at the start of the new season.
According to the Independent, despite his frustrations in the final third, Klopp has tried to reassure the talented winger ahead of Liverpool's showdown with Manchester City on Sunday, as he told reporters: "Obviously, expectations changed, that's normal.
"He set completely new standards last year, but for all the rest [of his game] it's what he did last year.
"It's all good. Last year, I don't think he was a big story from the beginning to talk about.
"I am completely relaxed. I didn't say Mo should relax because he has to work hard, but that's what he is doing.
"It is a completely normal situation, nothing to worry about and I am relaxed about it."
The Reds head into this weekend's crunch top of the table clash after losing 1-0 against Napoli on Wednesday in the Champions League, while City managed to secure a 2-1 victory against Hoffenheim on matchday two.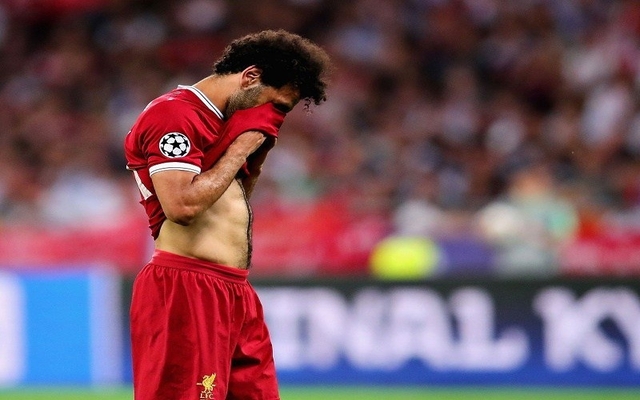 Supporters will hope that Salah can rediscover his magical touch in front of goal against the Premier League champions and in doing so help Klopp's men leapfrog their rivals into first place outright.