Premier League legend Matt Le Tissier has had a go at predicting this season's top four, tipping Arsenal to finish below rivals Tottenham again.
The former Southampton star otherwise sees the table staying largely as it is, with Manchester City, Liverpool and Chelsea staying in the Champions League places.
However, Arsenal, currently fourth, are tipped to miss out, with Spurs creeping in, while he cannot see Manchester United making enough of an improvement to make it in.
'I think I will go with Manchester City, Liverpool, Chelsea and Spurs for the top four as long as Christian Eriksen doesn't spend to long out of the team, because I think Tottenham miss him quite a bit,' Le Tissier told Sky Sports.
'Manchester United have got some ground to make up if they are going to be in contention.'
This is bad news for new Arsenal manager Unai Emery, who replaced Arsene Wenger this summer and for whom a minimum requirement must surely be Champions League qualification after two seasons out of the competition.
The Gunners are currently on a nine-game winning streak and look hugely improved under Emery, though some would argue the results have flattered them on occasion, while their fixture list also hasn't been the hardest.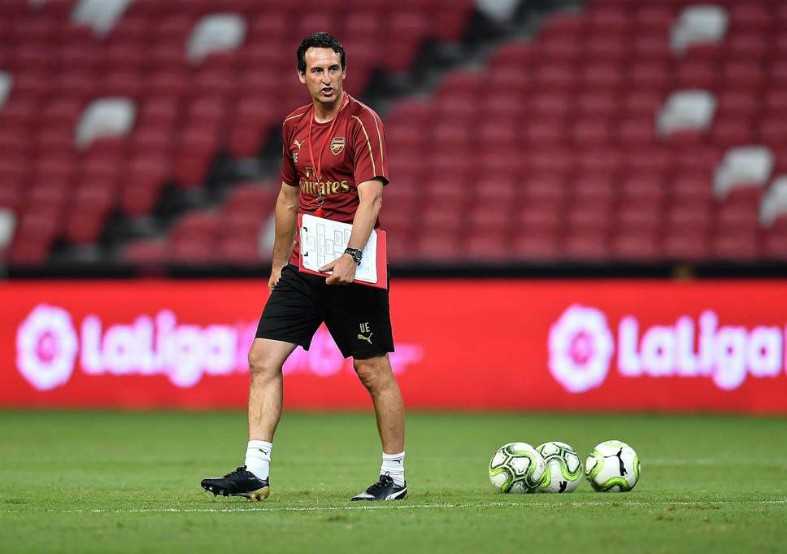 As for United, they have not had the best of times since Sir Alex Ferguson retired, and must surely be finishing in the top four at least, with many of their fans still hungry for the success they had when they won title after title under Fergie.
In terms of the title race, Le Tissier still sees City coming out on top despite Pep Guardiola clearly facing more competition this season.
In the battle for second, the pundit has Liverpool just ahead of Chelsea.