Barcelona winger Arda Turan has been questioned by police after an altercation with Turkish singer Berkay Sahin.
The 31-year-old is currently on loan with Istanbul outfit Basaksehir, having been forced down the pecking order at the Camp Nou by the club's 2018 signings Phillipe Coutinho, Arthur and Malcolm.
The Turkish star has made 11 appearances for the club in total, scoring 2 goals and has helped them rise into second place in the domestic league table behind Galatasaray.
SEE ALSO: €75million Manchester United and Barcelona transfer target makes plan to leave current club
€60million star house hunting in Barcelona after picking them over Man City or Real Madrid transfers
'Disrespected his teammates' – Barcelona chief slams star, adamant he will solve issue
However, he may soon be facing difficulties off the pitch as a result of his actions in a nightclub this week, where he allegedly broke a pop singer's nose after insulting his wife, as the Daily Mail reports.
Turan was called into a local police station on Thursday and faced three hours of questioning over the incident after an official complaint was made by witnesses.
This latest setback in the Barca attacker's career may have damaged his chances of returning to his parent club as a first team regular, which would be a huge waste of his considerable talent.
Turan boasts fantastic dribbling ability and a great range of passing but his Blaugrana career has been a frustrating one so far, with just 55 appearances to his name over the last three years.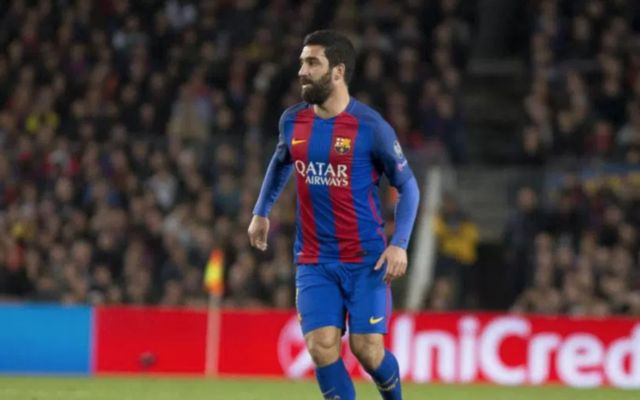 According to the Mirror, Berkay Sahin was hospitalised after his brawl with the Turkish midfielder, but he has taken to Instagram to address the reports with his latest post, stating: "I would like to make a statement about the news in the papers.
"There was an argument on my day off at the place that I went with my friends, but the reason is not about honour and purity as reported. It is not possible to be that way."
This particular story looks likely to develop in the coming days as the exact details of the incident become clearer, with Barcelona fans likely disappointed with Turan's latest disciplinary issues.