Tottenham striker Harry Kane can become a footballing great in the near future, according to Real Madrid playmaker Luka Modric.
The Englishman has five Premier League goals to his name after eight matches this term and has helped guide Spurs towards the top of the table.
Mauricio Pochettino's men are just two points behind joint leaders Manchester City, Liverpool and Chelsea, with a game against West Ham at the London Stadium on the horizon after the international break.
SEE ALSO: Sergio Ramos tells Real Madrid the other Chelsea player they must sign following Eden Hazard & Cesar Azpilicueta transfer links
La Liga legend urges Eden Hazard to force through a transfer to Real Madrid
Real Madrid president sets sights on another Chelsea transfer raid alongside Eden Hazard
Kane is the club's number one centre-forward and has been prolific in recent years, surpassing the 20-goal mark in each of his last four seasons.
One man who has seen him in action up close is Croatian superstar Modric – who won FIFA's best player award lost month – and he believes that the Premier League star is not far away from emulating his own exploits on the biggest stage.
"If you look at the number of goals he is scoring for Tottenham Hotspur, taking them into the Premier League title race, which isn't easy because other clubs are investing more money, then he's proved himself one of the world's best forwards already," Modric told reporters on Thursday, as per the Daily Star.
"And if he continues to develop, he can achieve even more.
"But he's already one of the best in the world."
The Los Blancos midfielder was speaking ahead of Friday's UEFA Nations League clash between Croatia and England, which is a repeat of the World Cup semi-final back in July.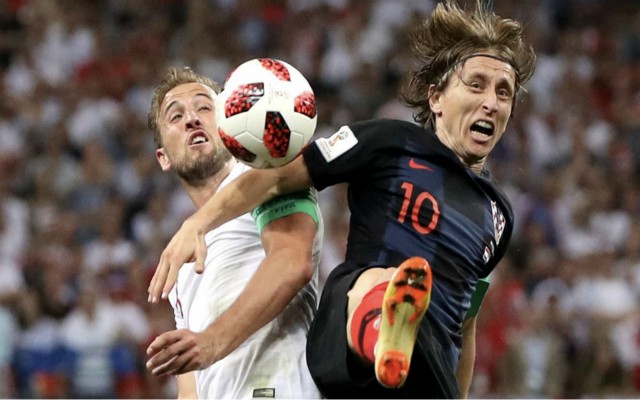 On that fateful night in Russia Kane missed a glorious chance to put the Three Lions into a commanding lead at 1-0 up, before Modric and company took over to ultimately secure a 2-1 victory after extra time.
The Spurs attacker will surely be desperate to exact revenge on the World Cup finalists and continue his own personal career development with another goal or two, which would go some way to backing up the praise lavished upon him by Modric.