Chelsea superstar Eden Hazard has admitted that he was partly to blame for Jose Mourinho being sacked as Chelsea boss in December 2015.
Mourinho's second spell at Stamford Bridge came to an abrupt end in December 2015, Chelsea fell apart at the start of the 2015/16 season and Mourinho was sent packing only seven months after he lead the Blues to the Premier League title.
Hazard revealed all on Chelsea's downfall In an exclusive interview with Belgium publication Het Lasstste Niieuws which was later reported by the Metro here.
See More: Liverpool superstars and Chelsea stalwart amongst slowest Premier League players this season
Hazard used this opportunity to come to the defence of his former manager, the pressure is mounting on Jose Mourinho at Manchester United after The Mirror reported last weekend that the 55-year-old was set to be sacked as United boss.
Hazard told HLN: "The last season under Mourinho was not pleasant anymore, we didn't win, we got into a sort of routine, training-training without having fun, it was better for all parties that the collaboration came to an end."
"But if I'm asked now about one coach with whom I want to work again, I would say Mourinho."
Hazard then explained more about his relationship with Mourinho and what kind of manager he is.
"If the results are poor, he starts criticising his players – you know that, but afterwards I've been able to accept that, it's part of his character."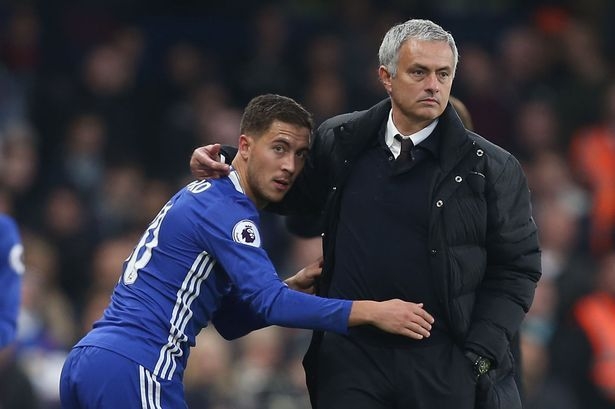 Hazard continued by saying: "If you win, Mourinho is the best coach you can imagine. Then he is a friend of yours – you can do whatever you want [laughs]. Want one day off, he gives you two. If everything goes well, Mourinho will experience football like me: with ease."
Hazard then added his opinion of Mourinho being criticised as a defensive coach:
"Even his own image of an extremely defensive coach was not too bad. He is far from adventurous like Guardiola, but the year in which we became champions, we have made many goals and played good games."
On Chelsea's downfall Hazard added: "I do not regret many things in my career, but that I have not been able to work with Mourinho at Chelsea anymore [is one]. We had a team to get a lot of prizes, but we just ended up in a negative spiral."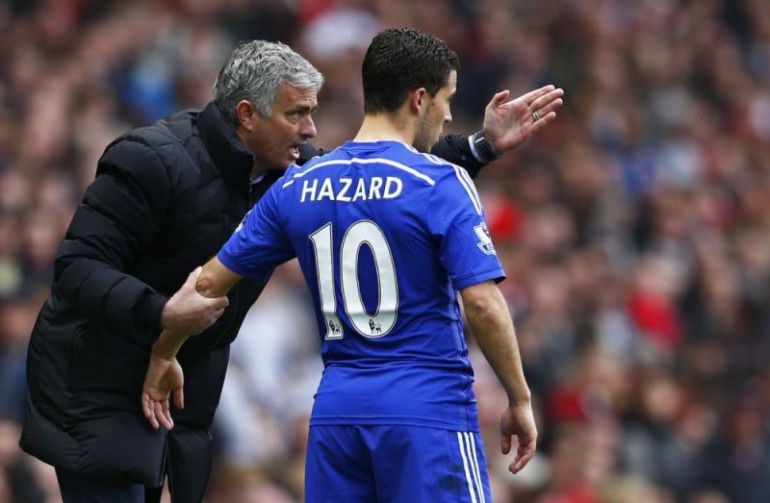 Hazard's form hit a slump in the months leading to Mourinho's sacking – Hazard just couldn't hit the heights he did which led to winning the Player of the Year award the season before.
The 27-year-old said: "In 12 years I've only had one bad season, the last 6 months under Mourinho and it was partly my own fault."
"After the title, we asked Mourinho for extra holidays. I came back totally out of shape, I remembered that lesson this summer – four weeks after the World Cup I was back in training at Chelsea."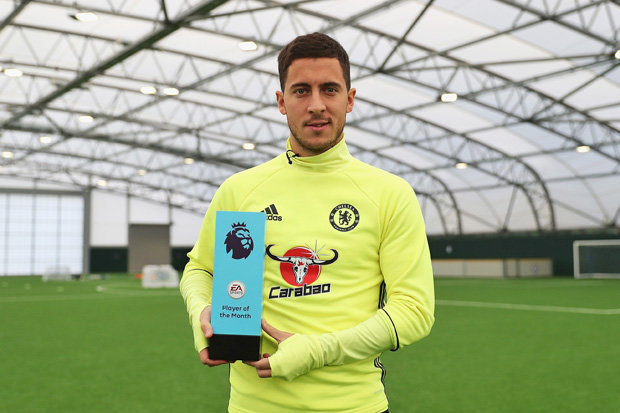 On Mourinho's sacking Hazard blamed himself and added that:
"I sent him a message to say I was sorry he had gone and that I was sorry. We'd enjoyed all that success together, but this time we hadn't.
"I felt a little bit guilty because I'd been player of the year. I'd been one of the most decisive players, and then I performed less."
Hazard is enjoying life under new Chelsea boss Maurizio Sarri and the Blues are serious contenders for this season's Premier League title.