It's early days yet, but those pre-season predictions writing Chelsea off look very silly indeed now after a terrific start made by new manager Maurizio Sarri at Stamford Bridge.
The Blues have played some superb football and sit joint-stop of the Premier League alongside Manchester City and Liverpool – even managing to score three more goals than their rivals in Red, who supposedly had the front three to end all front threes in Mohamed Salah, Roberto Firmino and Sadio Mane.
That just goes to show how quickly things can change in football, with the obsessively innovative nature of some modern managers at the highest level meaning a change to the man in the dugout doesn't just mean a different man in a tracksuit barking out orders to his players, but a complete overhaul of the way every single member of the squad plays.
No club illustrates this better than Chelsea – with Antonio Conte having a similarly transformative effect at the club just over two years ago, taking largely the same group of players that had finished 10th, demoralised and directionless under a combination of Jose Mourinho and Guus Hiddink in 2015/16, to runaway champions playing in a stylish 3-4-3 system that no one else in the league knew how to handle just 12 months later.
Then (almost) the same thing happened again – Conte's methods went stale, players got fed up and the Blues finished 5th after a disastrous run of just three league wins, three draws and five defeats between new year's day and mid-April.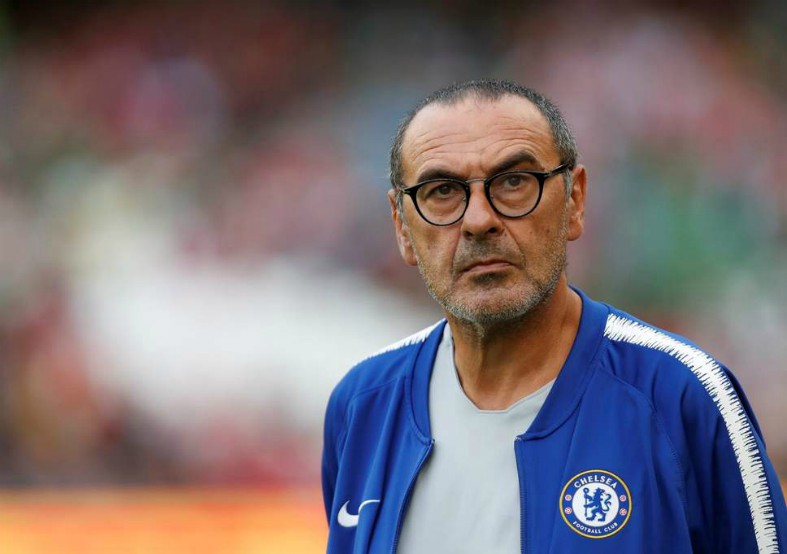 Now, the team is unrecognisable once again, with Sarri very quickly implementing a possession-based game on a par with Manchester City and Barcelona at their best. Perhaps it's harsh to point out just how few pundits saw this coming, but it feels as though some of the old heads still commentating on the game haven't quite caught up…
Three Chelsea predictions that look very silly now…
'I look at Chelsea and it is just a mess, isn't it? The whole thing,' said your grumpy old uncle Mark Lawrenson as eloquently as ever on BBC Sport.
'What Sarri saw in the Community Shield (defeat to Man City) will have told him a lot about what his players are capable of, in terms of fitting into his system or reaching the required standards. He has issues to tackle right through his team and, with Thursday being the transfer deadline for incoming players, there is not much time to decide whether to address them in the transfer market,' said Matthew Upson after watching Chelsea's first game under Sarri in the same BBC Sport season preview.
'It is very much an unknown quantity in Sarri and you never quite know how it will go at Chelsea, it could go one of two ways. But with Sarri trying to change the structure of the team, it will take time,' said Sky Sports pundit Alan Smith, who predicted the west Londoners as finishing 6th in his pre-season final table prediction.
 Loading ...
One problem remains for Maurizio Sarri…
To Gary Neville's credit, he saw a little more in Chelsea than most others in his predictions on Sky Sports, and he identified the one area of genuine weakness in this squad that they surprisingly failed to address in the transfer market…
'Chelsea look like they are moving,' he said. 'They have been a little slow in the transfer market and a little bit less obvious in the transfer market over the last few years than they have been previously. It looks like they are making a move again.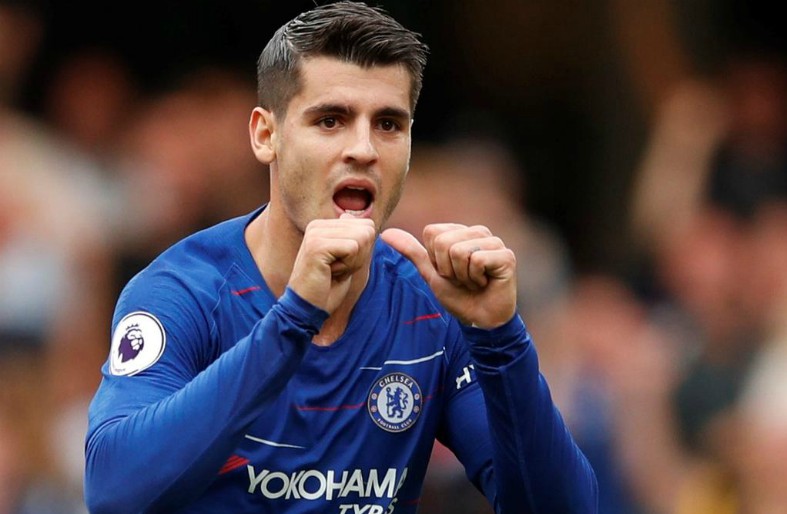 'To win the league they have to keep Eden Hazard and get a centre-forward. Alvaro Morata is a good player but I think about the void left by Diego Costa. If they are going to play a single striker, which they historically have, then they need another one.'
There's no doubt that in Morata and Olivier Giroud Chelsea look as weak as almost any team in the league up front, which is a far cry from the days of Diego Costa, Didier Drogba and even Jimmy Floyd Hasselbaink.
It's an old cliche that you can't win the Premier League without a top striker, but has that historically been the case, and what does such a statement even really mean anyway? We took a little look…
Premier League winners and top scorers since 1992/93
Because football only started in 1992, we thought we'd go back to the dawn of the beautiful game and take a look at who finished with the most goals for every title-winning team:
92/93 – Man Utd – Mark Hughes (15 goals)
93/94 – Man Utd – Eric Cantona (18)
94/95 – Blackburn – Alan Shearer (34)
95/96 – Man Utd – Eric Cantona (14)
96/97 – Man Utd – Ole Gunnar Solskjaer (18)
97/98 – Arsenal – Dennis Bergkamp (16)
98/99 – Man Utd – Dwight Yorke (18)
99/00 – Man Utd – Dwight Yorke (20)
00/01 – Man Utd – Teddy Sheringham (15)
01/02 – Arsenal – Thierry Henry (24)
02/03 – Man Utd – Ruud van Nistelrooy (25)
03/04 – Arsenal – Thierry Henry (30)
04/05 – Chelsea – Frank Lampard (13)
05/06 – Chelsea – Frank Lampard (16)
06/07 – Man Utd – Cristiano Ronaldo (17)
07/08 – Man Utd – Cristiano Ronaldo (31)
08/09 – Man Utd – Cristiano Ronaldo (18)
09/10 – Chelsea – Didier Drogba (29)
10/11 – Man Utd – Dimitar Berbatov (20)
11/12 – Man City – Sergio Aguero (23)
12/13 – Man Utd – Robin van Persie (26)
13/14 – Man City – Yaya Toure (20)
14/15 – Chelsea – Diego Costa (20)
15/16 – Leicester – Jamie Vardy (24)
16/17 – Chelsea – Diego Costa (20)
17/18 – Man City – Sergio Aguero (21)
So, it seems there's something to the cliche after all. If you want to win the Premier League your top scorer needs to be hitting an average figure of 19.65. For all the Proper Football Men out there, let's just agree and say you need a 20-goal-a-season player.
However, that figure has perhaps unsurprisingly increased in the last ten years to 22.1 – with attacking play getting more sophisticated, more money being spent in the transfer market and a different emphasis on what defenders and even goalkeepers should be doing on the pitch, that is hardly surprising.
If you want someone to be scoring 20-22 goals a season, a striker is usually the man you want, but it obviously doesn't have to be. When Chelsea won back to back titles in 2004/05 and 2005/06, their top scorer on each occasion was midfielder Frank Lampard, with 13 and then 16 goals, respectively. In the three years after that Manchester United winger Cristiano Ronaldo was his side's top scorer in their successful three league wins in a row, scoring 17, 31, and then 18.
Since then, midfielder Yaya Toure was actually Manchester City's top league scorer when they won the 2013/14 title, and winger Mohamed Salah became the highest scoring player ever in a Premier League season with his Golden Boot win last term, though of course Liverpool didn't win the title.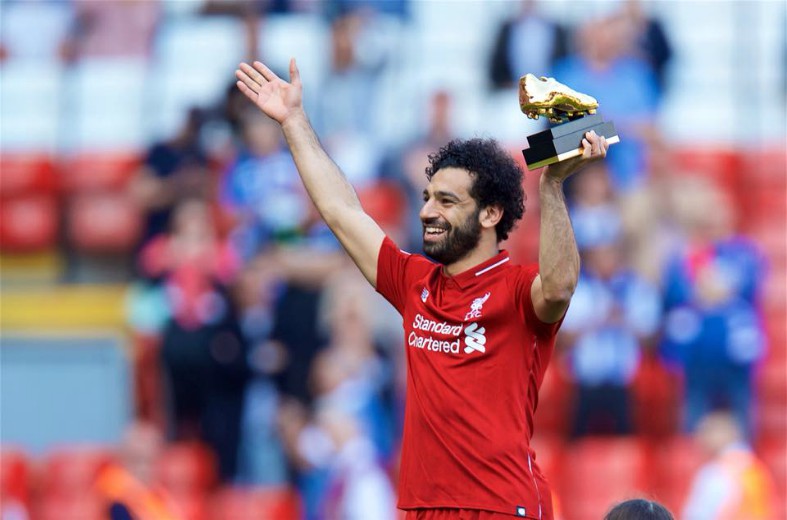 Speaking of the Golden Boot, only nine of the 26 winners in the Premier League era also won the title that same season, so it shouldn't be rocket science to add that having a top class goal-poacher up top is any guarantee of lifting the trophy if the rest of your team isn't quite clicking.
What would probably be a more accurate statement is that most title-winning sides have shared the goals around pretty well. Even those Arsenal teams with Thierry Henry had the likes of Robert Pires and Freddie Ljungberg chipping in with double figures or not far off, while Manchester United's best sides rotated up front between Cole, Yorke, Solskjaer and Sheringham in the late 90s and then Rooney, Ronaldo, Tevez, Berbatov and Saha in Sir Alex Ferguson's next great side. Lampard scored the bulk of the goals for those Chelsea sides under Mourinho, but the likes of Drogba, Gudjohnsen, Robben and Joe Cole all contributed enough as well.
Can Eden Hazard alone fire Chelsea to the title?
The point we're driving at here is that if Chelsea are to really continue this fine start to the season, it'll probably take something super-human from Eden Hazard.
The most the Belgian has ever scored in a single league campaign in England is 16 goals in 2016/17. However, he's already on seven in eight games this season and if anyone can get him closer to a final figure of around 25 goals it's Sarri, whose playing style suits him perfectly and gives him more chances than he's had in the past.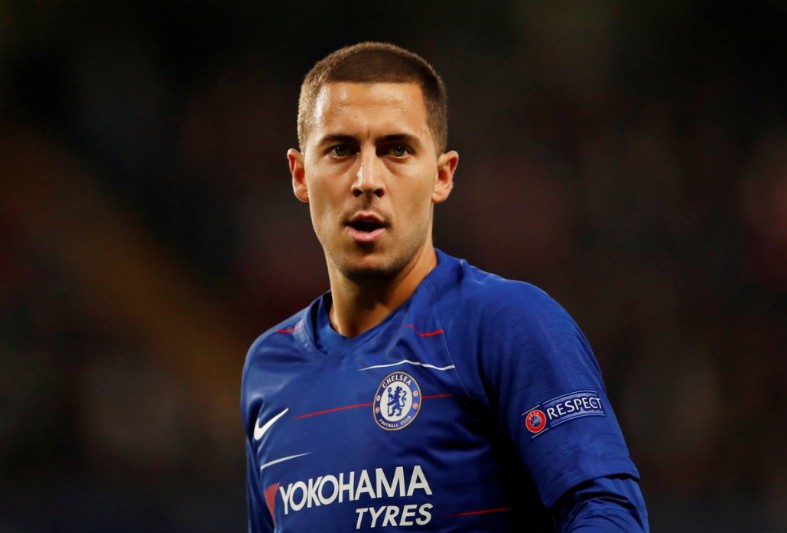 The problem however, is the supporting act up front just doesn't look quite enough. Pedro started the season well before picking up an injury, and his age means he might have to contend with that a bit more these days. Willian's form has dipped, while Morata and Giroud, as already mentioned, just don't look up to the job at all.
Sarri has experimented with N'Golo Kante in a more attacking role, and while he's adjusted to it admirably, it's hard to see him becoming a Frank Lampard-like player and hitting double figures from that position. Cesc Fabregas can and has done it, but is a little over the hill now and is more suited to a deeper play-making role anyway, as are summer signings Jorginho and Mateo Kovacic.
If Sarri can lead Chelsea to the title this season it would arguably be a real first in the Premier League era. We've had lethal centre-forwards in the prime of their careers make the difference in a title race (Alan Shearer, Robin van Persie), we've had outstanding goal-scorers from other areas take the lead with strikers playing more of a supporting role (Lampard, Ronaldo), but for an attacking midfielder like Hazard to be almost entirely on his own as the main man for goals would be something as unique and exciting as has been seen in English football for some time.