Three Premier League clubs are reportedly on alert for the potential transfer of Roma striker Edin Dzeko after he discussed a return to England.
The prolific Bosnian has been superb since leaving Manchester City for a move to Rome in the summer of 2015, scoring 78 goals in 148 appearances for the club.
According to the Daily Mirror, Dzeko was targeted by Chelsea in January but turned them down, though he's now been quoted in their piece as suggesting he could be open to another spell in English football.
'It's probably too late for me to return to the Premier League, but you never know: we'll see,' he said.
The Mirror claims the three clubs chasing the 32-year-old now are of a much lower level than Chelsea – Cardiff City, Crystal Palace and Southampton.
One imagines Dzeko could be a superb statement signing for clubs like those, as he remains one of the most prolific forwards in the European game.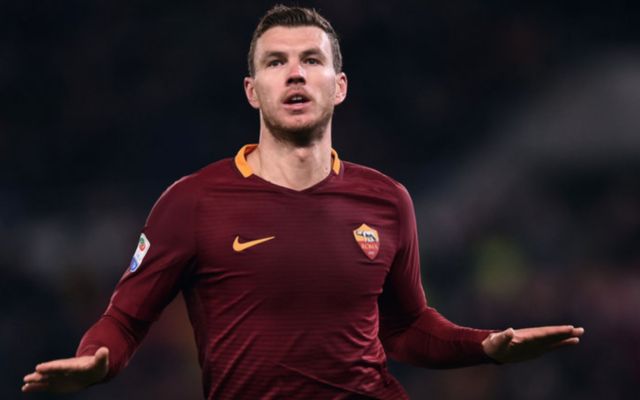 Dzeko's height and strength also make him a force to be reckoned with and he proved himself to be a key player during his time in the Premier League with Man City.
The former Wolfsburg man won two Premier League titles, an FA Cup and a League Cup in a four-and-a-half-year spell at the Etihad Stadium, so his experience as well as his finishing ability could make him a great asset for many clubs in the top flight.
Indeed, it's a little surprising Chelsea aren't still being linked with him as he'd surely be an upgrade on the likes of Alvaro Morata and Olivier Giroud, who have just two league goals between them so far this season.