Manchester City have a big edge over their Premier League rivals in any potential transfer battle over Borussia Dortmund winger Jadon Sancho.
The England international has made a real impression in his time in the Bundesliga after leaving City to try his luck in Germany last season.
The 18-year-old has just won his first cap for the Three Lions after a call-up over this international break from manager Gareth Southgate.
Unsurprisingly, top clubs are now being linked with Sancho, with the Manchester Evening News claiming Manchester United, Arsenal and Liverpool are among those monitoring the star, whose value may already have shot up to as much as £100million.
The teenager didn't fancy his chances of first-team football at City when he left for Dortmund, but it's clear now he's a big talent who could shine for most top sides.
United and Arsenal could both do with his pace and skill in their attacks, and though Liverpool have plenty of options up front already, more depth is always useful, particularly with Mohamed Salah not exactly firing as he did last season.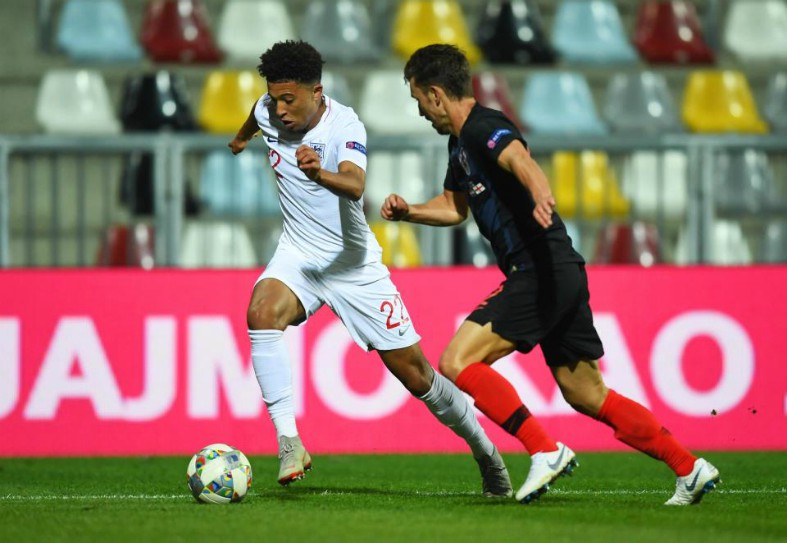 It remains to be seen if City would seek to re-sign him given their long list of options in attacking midfield, but having a homegrown talent in their squad would surely be tempting.
The MEN claim that the Sky Blues would have a key advantage over their rivals in any transfer battle as they have a buy-back clause in his contract, which suggests they have clearly had re-signing him in their thoughts.