Manchester United midfielder Paul Pogba has endured a frustrating first 45 minutes for France against Germany in the UEFA Nations League.
The 25-year-old star gave the ball away cheaply in the middle of his own half which ultimately led to the Germans winning a penalty in the 13th minute of the game on Tuesday night.
Toni Kroos dispatched the spot-kick to give Joachim Low's men the lead and they have held out until the interval with the 1-0 lead still intact.
SEE ALSO: Manchester United scout exciting defender ahead of potential transfer
BREAKING: Big announcement 'imminent' at Manchester United
U-turn as Manchester United confident misfit will join two Jose Mourinho favourites in signing new contract
Pogba has been largely anonymous for the world champions so far and hasn't been able to affect the game in any meaningful way, which is befitting of a man short on confidence and enthusiasm at the moment.
The United talisman has been embroiled in a battle for supremacy at club level with Jose Mourinho, with reports of a dressing room discord between the two men constantly popping up over the last couple of months – as per the Express.
The Red Devils boss stripped Pogba of the vice-captaincy before the club's 3-1 defeat against West Ham United last month and with speculation linking him with a move to Barcelona also hotting up – as The Mirror reports – the Frenchman doesn't seem to be enjoying his football at Old Trafford.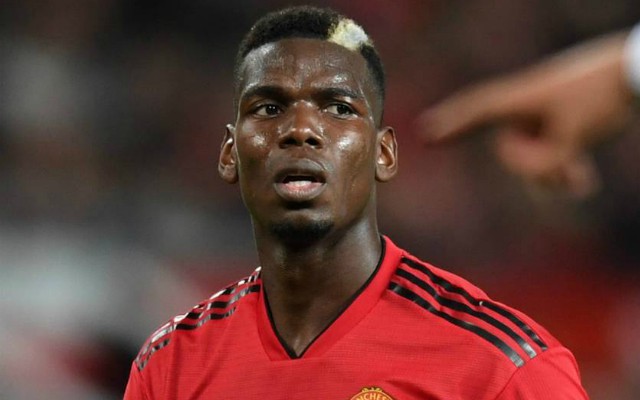 His woes have continued for France tonight and he is receiving criticism from all corners of social media for his latest performance on the international stage.
Check out some tweets from angry supporters below:
Pogba a bit too passive for France. Seems to pass it on to the other players. One of the areas of his game that does need work. Has to know when to trust his team and when to get on the ball and start to push his team forward

— Berg (@RedNat91) October 16, 2018
I've always defended Pogba and I think he could be excellent. But he's been so shit for so long that he's making me start to question my judgement. It's like he's going out of his way to be shit. His mentality can be pathetically immature, headstrong and small-minded.#Knobgba

— Michael Rathmichael (@TheMerseyEminem) October 16, 2018
I've never seen anything from pogba that suggests he's worth even 10% of his supposed value

— Chris G (@loodofsquit) October 16, 2018
Pogba has lost the ball 11 times in 28 minutes. World class. What even is that??

— David Simpson ?? (@dsimpson1989) October 16, 2018
Worst player on the pitch is pogba ?

— "?" (@Mubarak_KS) October 16, 2018
Pogba needs to watch kroos play, maybe he can learn a thing or two on how to boss a midfield.

— Uchenna (@Bizzhle) October 16, 2018
Pogba getting eaten alive but all the Pogba fanboys told me he was the reason France won the World Cup.

— VK (@MrVietNguyen) October 16, 2018