Former Manchester United midfielder Paul Scholes has named Lionel Messi as the best player in the world, ahead of his ex-teammate Cristiano Ronaldo.
Scholes played with the Portuguese maestro at Old Trafford between 2003 and 2009 as he rose to prominence with the Red Devils before a move to Real Madrid.
During his nine-year spell with Los Blancos, he became the club's all-time record goalscorer and managed to win four European Cup's, adding to the solitary one he won with United in 2008.
SEE ALSO: Manchester United star's woes continue as fans criticise his latest international display
Alcacer recommends that Barcelona sign Bundesliga starlet in conversation with Messi
Barcelona receive huge injury boost as positive update touted on influential figure
Ronaldo – who now plays for Juventus in Serie A – is a five-time Ballon d'Or winner and widely considered to be the greatest striker of his generation, but Messi has been the thorn in his side in the battle for the number one title in football.
The Barcelona talisman has also won the Ballon d'Or five times and has broken almost every goalscoring record in the game, which has earned him his status as the magician of the modern game.
Despite having worked with Ronaldo up close, Scholes chooses Messi ahead of him as the world's greatest player, as he told ESPN on Tuesday: "Watching Messi against Tottenham at Wembley made me think about the Messi and [Cristiano] Ronaldo debate again.
"Messi, but Ronaldo is brilliant.
"Ronaldo is sensational at what he does, with pace and power. He scores, he takes free-kicks.
"But as an all-round footballer, Messi – wow, his passing – has absolutely everything."
Messi really is the complete footballer, with his low centre of gravity in possession and close ball control baffling defenders for well over a decade and his radar-like vision helping to set up his colleagues for goals at both club and international level.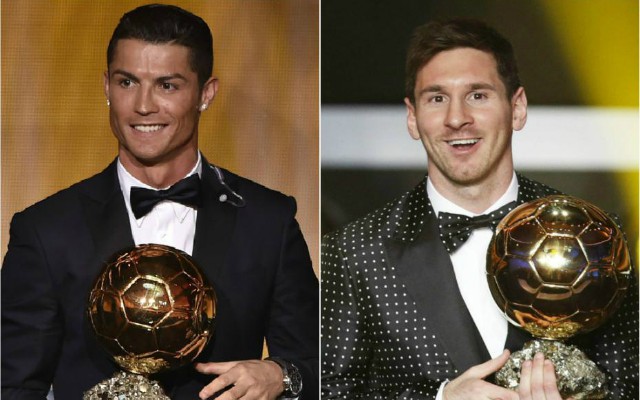 Ronaldo is more single-minded and will certainly go down in history as the best at what he does, but most football romantics would probably choose Messi in this ongoing debate, purely for the fact that he is the definitive symbol of the beautiful game.