Former Arsenal manager Arsene Wenger has given new Gunners boss Unai Emery a warning of sorts regarding the form of Mesut Ozil.
The French tactician, who left the Emirates Stadium at the end of last season after 22 years in charge, signed Ozil for Arsenal back in 2013 and knows the German playmaker well.
Ozil is known for being something of an inconsistent performer with the habit of going missing when it matters most, and Wenger has questioned if he might find it even harder to motivate himself now that he's retired from international football.
'A small bit of motivation disappears when you know that you don't have to be ready for a World Cup, a European Championship,' Wenger told Sport Bild.
'I love it when the players are as good as possible. He loses a bit if he does not play at an international level.'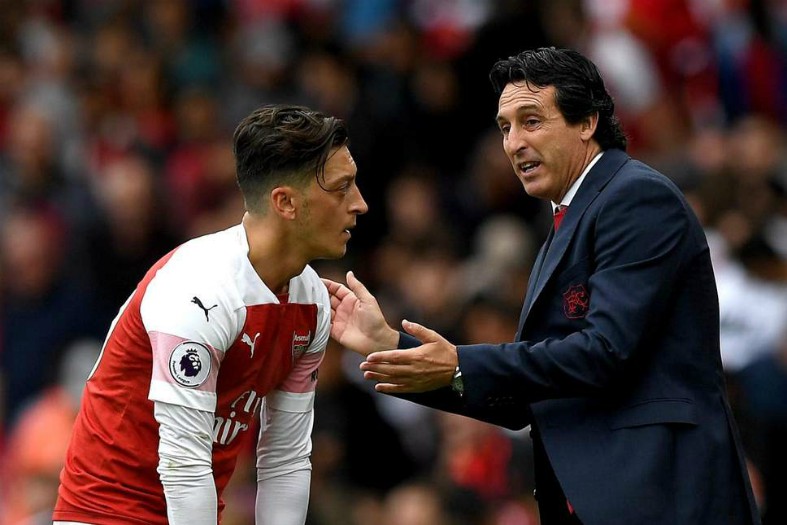 This would certainly be inconvenient for Emery, who needs his top players firing on all cylinders after inheriting such a difficult job in north London.
The Spanish tactician has got off to a decent start, helping Arsenal to nine wins in a row in their last nine games, but he will surely be wary that tougher tests lie ahead.
If it's true that Ozil's level goes down a notch, it looks like Wenger is predicting some tough times ahead for his predecessor.