Chelsea reportedly look set to be handed the surprise boost of Eden Hazard signing a new contract instead of seeking a transfer to Real Madrid.
The Belgium international finally seems prepared to commit his future to the club by accepting a £300,000-a-week contract at Stamford Bridge, according to Gazzetta dello Sport, as translated by the Metro.
If this happens, it will be a big shock as Hazard has seemingly put off signing a new deal for some time and flirted with a move to Madrid, as his old team-mate Thibaut Courtois did before moving to the Bernabeu this summer.
The Metro state this deal will make Hazard the highest paid player in the Blues' history, with it being suggested the player may have been persuaded by his superb start to the campaign under new manager Maurizio Sarri.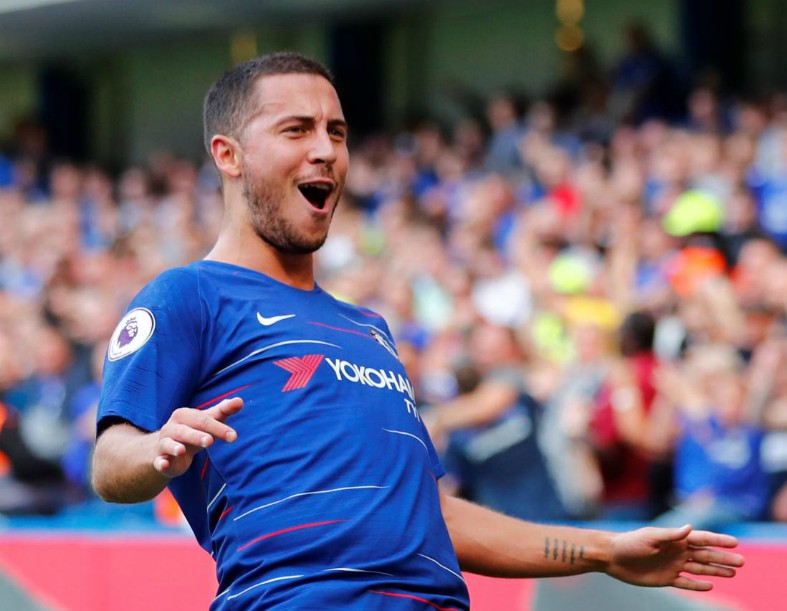 However, it was still only recently that the 27-year-old was quoted in the Daily Mirror as saying: 'Real Madrid is the best club in the world. I don't want to lie today. It is my dream since I was a kid.'
Los Blancos could also clearly do with a new attacking player of his calibre, having lost Cristiano Ronaldo to Juventus in the summer.
However, it looks like Hazard is happy to stay at Chelsea and finally accept their contract offer, giving them a huge boost as it potentially saves them a fortune trying to replace him in the transfer market.