Manchester United may not be without Marouane Fellaini for the trip to Chelsea after all if words from Belgium manager Roberto Martinez are anything to go by.
ESPN reported earlier this week that Fellaini sat out training with his national team with a groin injury, but Martinez suggests it wasn't anything too serious.
'It's just he wasn't 100 per cent,' the Spaniard was quoted in the Independent.
'He's got an important game at the weekend and this wasn't the game to use players who weren't 100 per cent. We expect he should be fine in the next couple of days.'
Jose Mourinho tends to rely on the big Belgian for certain matches, either when up against a top team or sides who tend to rely on long balls and physical play a lot.
Despite being far from the best player in the Premier League, Fellaini has proven an important squad player at United for some time now, and Mourinho would no doubt love to have him as an option against Chelsea if possible.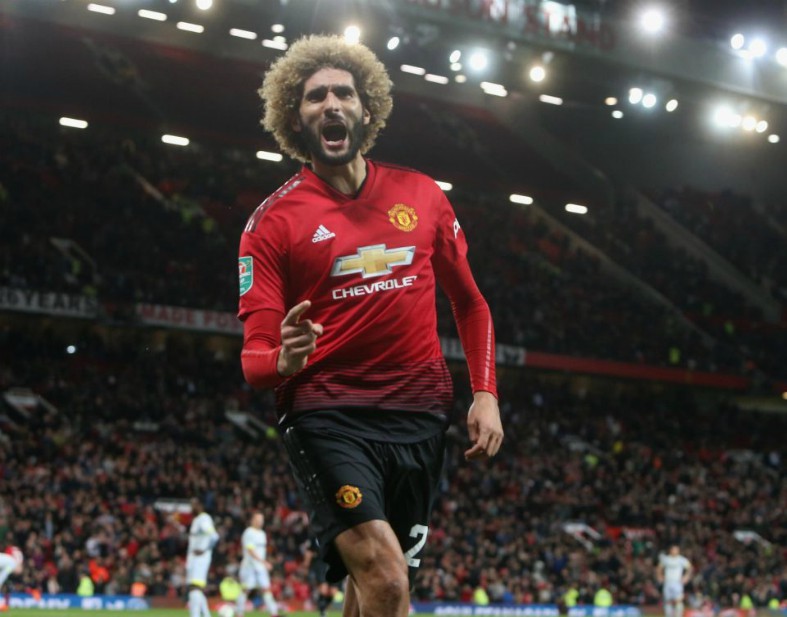 Loading ...
MUFC are not in the best form going into their game at Stamford Bridge, having won just once in their last five games in all competitions.
Chelsea, meanwhile, have looked superb since hiring Maurizio Sarri to replace Antonio Conte, and will be big favourites for this weekend's Premier League clash.
Mourinho will need as many players available as possible, so Fellaini seemingly being alright is a big boost for him.