Chelsea striker Alvaro Morata acknowledges that he needs to be more positive on the pitch in order to be successful at Stamford Bridge.
The Spaniard burst onto the English football scene in the summer of 2017 after a big-money move from Real Madrid, scoring seven goals in his first seven appearances for the Blues.
Unfortunately, it was all downhill from there for the 25-year-old, as he struggled with niggling injuries and a lack of confidence, adding just four more goals to his overall tally by the end of the season.
SEE ALSO: Jose Mourinho set to hand Chelsea major transfer boost regarding £52M Man United superstar
Video: Mertens scores spectacular volley for Belgium after dizzying run from Chelsea talisman Hazard
Double injury concern: Jose Mourinho faces anxious wait over key Man Utd duo ahead of Chelsea clash
Morata started the new campaign in similarly poor form and scored just once in his first five games, but he has managed to find the back of the net in his last two appearances for Maurizio Sarri's side.
During a frank and honest interview with El Mundo at the start of the week, the former Los Blancos forward opened up on his first year in London, admitting that he struggled to control his emotions.
"I've learned many things from last season. It was very difficult for me," Morata told El Mundo.
"I'd like to be happier when I play, I need to score more goals in order to be happier. I was really sad a few months ago.
"I wasn't depressed but I didn't live my situation very well. People used to love me, I scored seven goals in the first seven games at Chelsea.
"Then I got injured and I was playing even if I was feeling pain. There was a lot of tension and I didn't want to speak to anybody."
The Spanish star recently returned to the international squad after missing out on the World Cup this summer and looks as though he his finally heading back in the right direction with his improved attitude in recent weeks.
Chelsea face Manchester United at Stamford Bridge on Saturday in a huge Premier League clash and Morata is a contender to start the game, along with Olivier Giroud.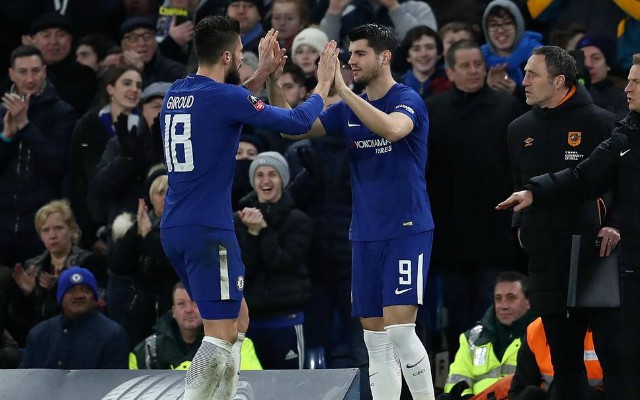 The Frenchman has been picked ahead of Morata over the last couple of months despite also struggling in the final third, as Sarri's men have had to rely on Eden Hazard as their main source of goals.
A win and a goal or two against United would go some way to restoring his reputation amongst Blues fans while also securing his place in the starting XI for the foreseeable future, but Morata must back up his words with another improved display this weekend.