Cagliari midfielder Nicolo Barella has responded to transfer rumours linking him with Liverpool, Arsenal and others after his fine recent form.
The highly-rated 21-year-old is making quite an impression in Serie A at the moment, and has recently become a senior international for Italy.
It was reported earlier today that Arsenal are rivalling Liverpool in taking a close look at the €50million-rated starlet, according to Gazzetta dello Sport, as translated by the Metro.
In response to the speculation, Barella himself has not done anything to rule out a move away from his current club, saying he's proud to be attracting so much interest as it means he's doing something right.
As most players do, the youngster stressed that any transfer is not down to him, but to his club and agent, saying he's simply focused on doing well for Cagliari right now.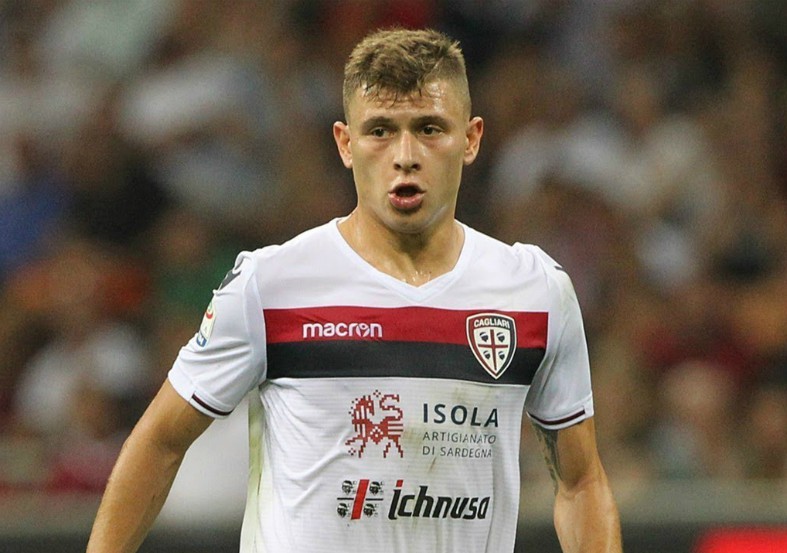 Still, he is at least pleased on some level to be being linked with such big names, and he certainly didn't rule out a move to England if those in charge sorted it for him.
'I'm not the one who sorts out the transfers,' he told Sky Italia, as translated by the Metro. 'It's the agents, presidents and clubs who do that.
'I only think about Cagliari and to stay up in the league. We'll see about the rest.
'The interest from big clubs is pleasing, and makes me proud. It means I'm doing the right things.'