Wales manager Ryan Giggs has dropped a subtle hint to Chelsea starlet Ethan Ampadu that he may need to consider a transfer or a loan away from Stamford Bridge.
The 18-year-old midfielder is considered a huge talent at the moment and looks just on the fringes of the Chelsea first-team.
Despite that, Ampadu has impressed in his three senior caps for the Welsh national team, with Giggs blooding plenty of young talent in his brief reign so far.
The former Manchester United star has made it clear, however, that some of his players, most notably Harry Wilson, have benefited from playing more regularly.
The 21-year-old Liverpool winger has done well during his time on loan at Derby County and that's given him the opportunity to become more of a key player at international level, scoring his country's winner against the Republic of Ireland in their last game.
Discussing his young players, Giggs mentioned Ampadu and stressed the importance of playing regularly, which in the case of the Blues ace, almost certainly means either quitting the club or going out on loan as Wilson has.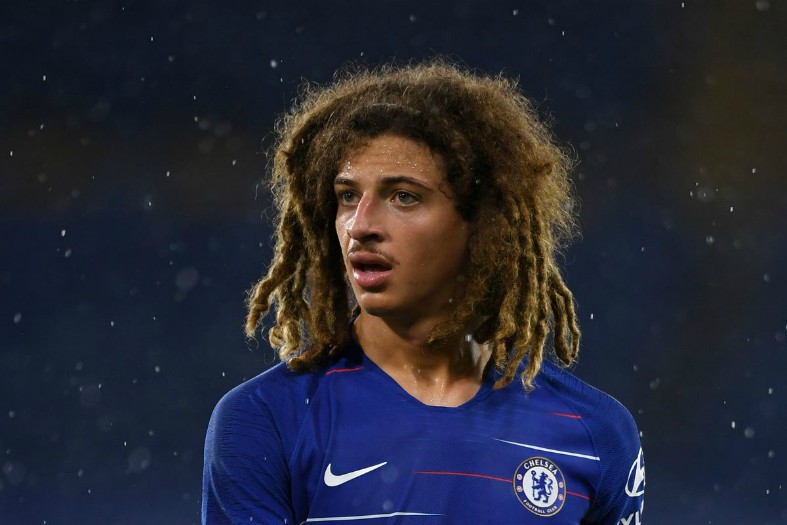 'Harry Wilson is benefiting from playing regular football, and that's the thing for the likes of Ethan Ampadu and Ben Woodburn and other players at top clubs is to get regular football,' Giggs told Sky Sports.
'But Harry's been playing for Derby and that confidence is coming through now for Wales.
'I do prefer my players to be playing regular football before selecting them for the national side – mainly just because it's so hard to ask them to play 90 minutes if they're not doing it regularly at club level – so you're basically guaranteed to use a sub for them.'