Chelsea winger Eden Hazard has warned Manchester United midfielder Ander Herrera that he is ready to get the better of him on Saturday.
Back in the late stages of the 2016-17 Premier League season, Jose Mourinho tasked Herrera with man-marking the Belgian superstar at Old Trafford, which he did to great effect during a 2-0 victory.
The Spanish stalwart kept his man quiet all day and thusly stifled the Blues in the final third of the pitch, which earned the Red Devils a well-deserved victory.
SEE ALSO: Pogba's surprising Hazard admission ahead of Chelsea v Manchester United
Sarri's shocking label for Manchester United ahead of crunch Premier League clash
Manchester United struggling to persuade crucial star to follow Luke Shaw in signing new contract
However, Hazard had the last laugh during the two team's most recent meeting, in the FA Cup final back in May, when he fired home a penalty which ended up securing a 1-0 win for Chelsea.
The 27-year-old attacker has also been in scintillating form at the start of the new season, scoring seven goals in his first eight matches to drive Maurizio Sarri's men into top spot and he has sent an ominous message to Herrera on the eve of United's trip to Stamford Bridge.
"I think I will get special attention because the last three years have been like this against Man United," Hazard told Jamie Redknapp on Sky Sports. "They tried with Herrera and last year it was the young guy, McTominay.
"If Herrera is marking me, I know I'm quicker than him, so I pass the ball and I'm just running I can do something good."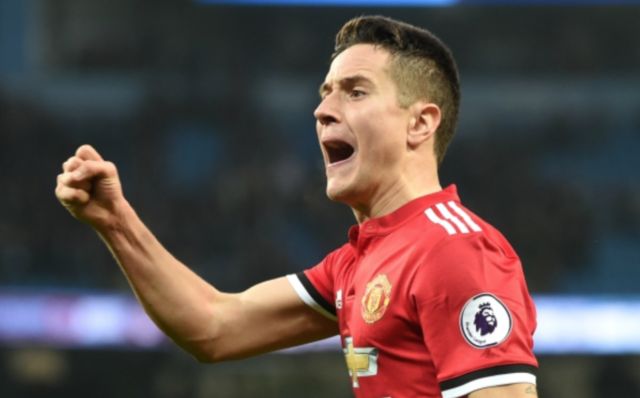 Redknapp went on to ask him if he would try to lure Herrera into a stupid challenge early in the game this weekend so that he picks up a booking and Hazard responded bluntly: "Yes."
Jose Mourinho's side are in dire need of a good result against the Blues after a poor start to the season which has seen them slip seven points behind their title rivals, but they have looked so vulnerable in defence in recent times.
Hazard has terrorised defenders for fun this season and if he is in full-flow again on Saturday, not even a full-fit and ready Herrera can hope to stop him.