Liverpool were very wasteful in their 1-0 win against Huddersfield this evening, Huddersfield caused the Reds more problems than they would have expected.
Liverpool failed to create the amount of clear-cut chances that fans would have expected throughout the game and the Reds were often wasteful with the ball in the final third.
Liverpool's line-up included several changes with the likes of Xherdan Shaqiri, Daniel Sturridge, Dejan Lovren and Adam Lallana brought into the starting line-up.
See More: Video: Mohamed Salah scores fine right-footed finish to give Liverpool first half lead vs Huddersfield
Liverpool scored the only goal of the game through Mohamed Salah in the 24th minute of the tie, Salah hadn't scored for the Reds for four games heading into today's match-up against the Terriers.
Salah produced a fine right-foot finish after a perfectly weighted pass from summer signing Xherdan Shaqiri. The Egyptian international was a deserved Man of The Match this evening.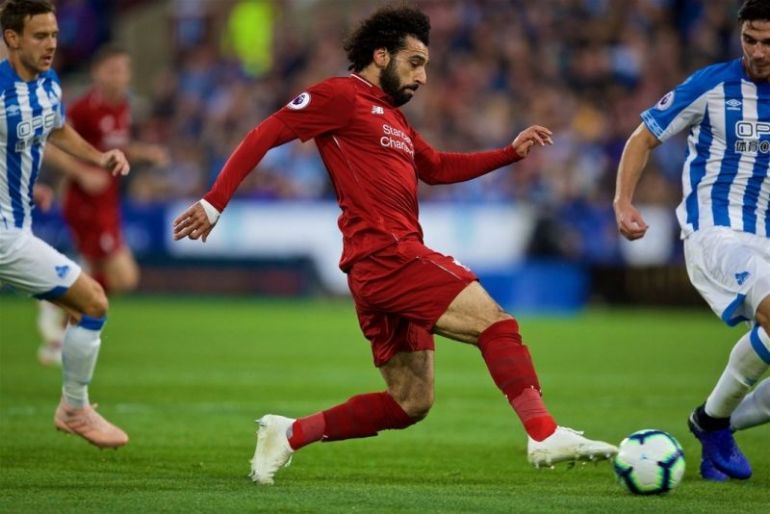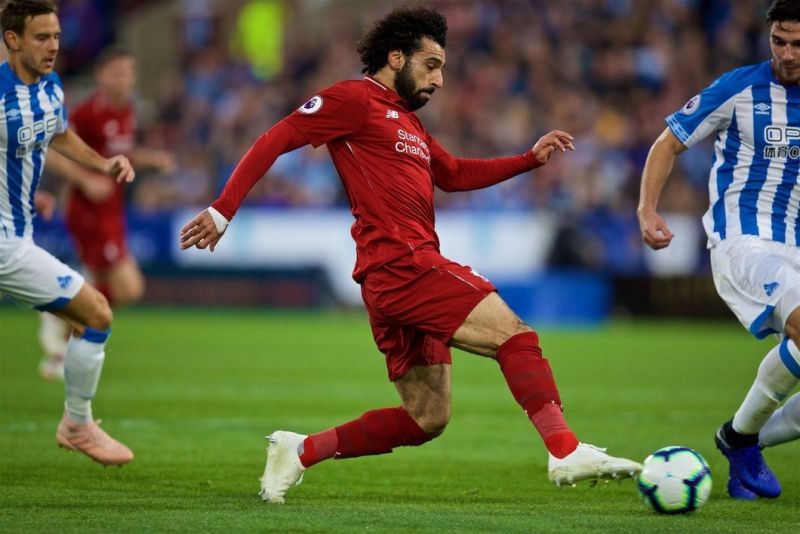 With Liverpool fans largely disappointed that their side didn't blow away Huddersfield in more exciting fashion some Liverpool fans took to Twitter to voice their concerns on Lallana's performance.
Check out the tweets below: 
Bad performance, but crucially got the 3 points anyways. Need to step up our game soon. Really liked Gini when he came on. Lallana needs to stay away from the team. Must win match vs Red Star next!

— Ubanish Lahari (@hilaharious) October 20, 2018
That it took a tired Lallana who has been poor throughout the match to call to be substituted highlights Klopp's issues with effectively using subs

— ato (@kulawgnn) October 20, 2018
Lallana telling Klopp to take him off. Best thing he's done all game

— Sabah (@Sabah07) October 20, 2018
Its time to show Lallana the door #HUDLIV pic.twitter.com/mQH4PWTb4f

— MonsterAmongMen (@evildead8989) October 20, 2018
I would be quite happy if I never had to see Lallana in a red shirt again. Hopeless. Can't remember last time he performed. #LFC

— Jamie (@JamieJabbs) October 20, 2018
Forgot how many unnecessary touches on the ball Adam Lallana takes when he receives it.

— Premier League Panel (@PremLeaguePanel) October 20, 2018
Klopp should privately ask the top players of the team who they don't want to play with. I reckon Lallana, Henderson and Lovren feature the most!

— Captain Anhedonia (@keswickbro) October 20, 2018
Lallana is dog shit

— Julien (@King_Julien1984) October 20, 2018
Ship has sailed for Lallana. Time to move on.

— Matt Thielen (@MelwoodDaily) October 20, 2018
Lallana was eventually substituted in the 69th minute of the match, with summer signing Fabinho coming on to make his Premier League debut for the Reds.
Criticism towards Lallana seems unfair considering that the England international was making his first start for Liverpool since January 1st.
Lallana was bound to look rusty after the amount of injuries the midfielder has had to deal with in the last year, Sturridge looked rusty when he was first reintroduced into the team and things are now flying for the striker.
Despite the areas of improvement Liverpool have managed to just do enough to continue their unbeaten record in the Premier League this season.
The fans should have faith in Klopp's decision to start Lallana as they will need quality in depth if they look to pry the Premier League title away from the likes of Manchester City and Chelsea this season.