Chelsea midfielder Ross Barkley has given explanation of sorts regarding his big improvement under new manager Maurizio Sarri this season.
The England international was a somewhat surprise signing by the Blues from Everton in January, and made minimal impact at Stamford Bridge under Antonio Conte.
However, since Sarri took over from his fellow Italian in the summer, Barkley has shown some superb form, finally looking like the player who shone at Everton before his injury troubles.
Discussing life under Sarri, the 24-year-old explained that he's a big fan of the former Napoli manager's style of football, saying it's ideal for his own game and that he feels he's always learning something from him.
'I am at a big club now with a lot of expectation and fantastic players around me, and my performances are showing it,' Barkley told the Times.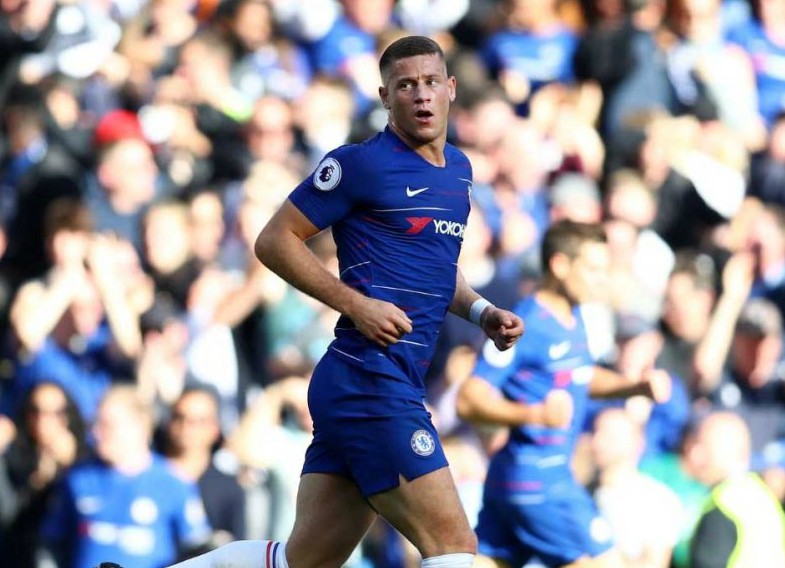 'The manager's style is a style that I like to play. It's perfect the way the manager likes to play, it's exciting football.
'Every day in training you are learning, its unbelievable to be working with a manager like that.'
Sarri impressed at Napoli before taking the Chelsea job and has done remarkably well to improve a number of players at the club this season after a demoralised squad only finished 5th in the league under Conte last term.
Barkley, however, must be Sarri's biggest success story by some distance so far.