Cristiano Ronaldo is back at Manchester United tonight with Juventus in their Champions League clash at Old Trafford.
The Portugal international notably first made a name for himself in English football with United, playing for the club between 2003 and 2009 and becoming a huge success.
However, it took Ronaldo some time to get going with the Red Devils, with his first couple of seasons fairly forgettable as he joined as a scrawny youngster who had the reputation for fancy skills and tricks but no end-product.
Of course, that later changed, but Ronaldo's huge confidence was there from the start, according to former team-mate Quinton Fortune.
Supposedly, in the first week of joining United from Sporting Lisbon, Ronaldo was already declaring himself as the best and as being better than many of his trophy-laden team-mates at Old Trafford.
In an interview with the Times ahead of Ronaldo's return, Fortune has revealed some amusing anecdotes about Ronaldo's early behaviour and how the rest of the dressing room responded to him.
'He would come up to you, stick out his chest and say, "I am better than you" and you would be like, "OK…"' Fortune said.
'I remember him walking into the dressing room in his first week and he said, "I am the best" in front of Keane, Scholesy, Giggsy, Van Nistelrooy and all these amazing players.'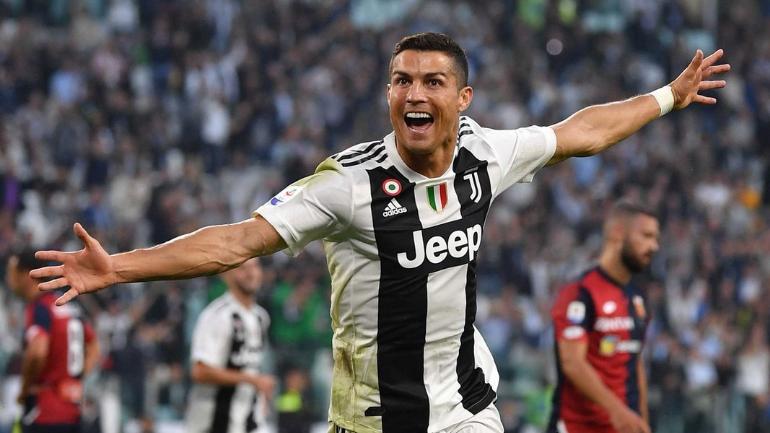 The report says this drew laughter and witty responses from players, such as: "You're just keeping that No 7 shirt warm for Becks until he comes back,". 'That one used to eat him up,' Fortune said.
'He had some shocking gear. His shoes, his jumpers, they were another level of shocking,' Fortune added.
'We hung them up in the changing room so everyone could see them after training. Some of the clothes were so bad that some players were crying with laughter.
 Loading ...
'He used to come in wearing the tightest trousers ever, and we used to say, 'Ronnie please, no!' and he would say, "It's Versace" or "It's Gucci" and we would say, "We don't care!"
'But he took it well. I can't say anything negative about him because he put in the work and he is an example to any young player out there.'