Lionel Messi is reportedly set to prevent Barcelona from selling Arturo Vidal, as he thinks the Chilean's experience can help the club in their fight to win the Champions League.
This is according to Don Balon, who note that the Argentine superstar belives the former Bayern Munich star can be a key player in Barca's Champions League run this year, and that the 31-year-old has been 'sentenced' by manager Ernesto Valverde.
MORE: Confirmed Barcelona squad vs Inter: These fans delighted with key inclusion from Valverde
The report also states that Messi thinks Vidal could be the difference between the Blaugrana and their rivals in the race to be crowned champions of Europe this campaign, and that he wants the club to add to their squad in January, not weaken it.
Despite only playing 176 minutes for Ernesto Valverde's side so far this season, it definitely seems like there's more to come from Vidal, especially if Messi's view is anything to go by.
The Chilean international was part of the 2015 Juventus side that reached the Champions League final, as well as the Bayern Munich side that reach the Semi finals in both the 2016/17 and 2017/18 versions of the competition.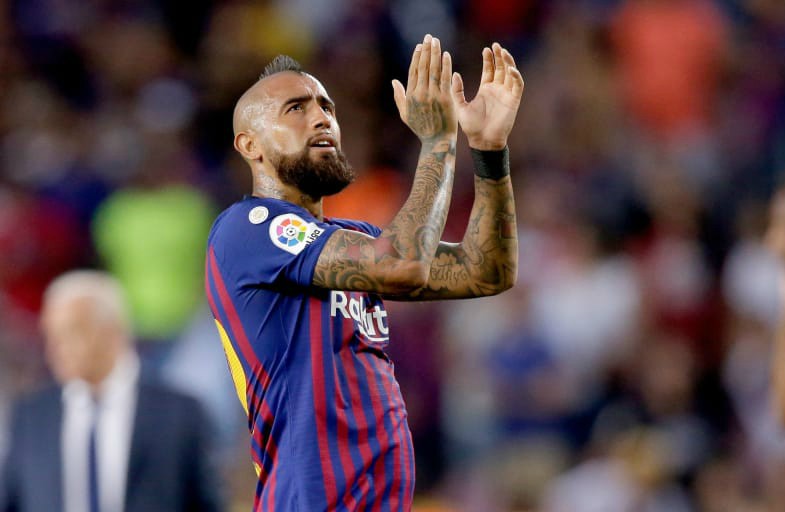 Despite never winning the competition, Vidal has a lot of experience in it, something that could very well come in handy should the Blaugrana reach the latter stages of the competition later this season.
Only time will tell how much of a role Vidal plays in Barca's season, but as long as Messi manages to keep him at Barca, he could end up proving to be the difference in the club's Champions League hunt.