Arsenal midfielder Aaron Ramsey tweeted of his 'privilege' of wearing the captain's armband for the club amid major doubt over his long-term future at the Emirates Stadium.
The Wales international is in the final year of his contract and can leave on a free transfer in the summer, with no sign that he's set to renew with the Gunners.
BBC Sport reported last month that Ramsey was looking set to leave Arsenal, so it's little surprise perhaps that a number of fans responded badly to his tweet this evening.
Given that Ramsey is one of the top midfield players in Europe on his day, Gooners would no doubt love him to stay at the club after a long and successful career in north London.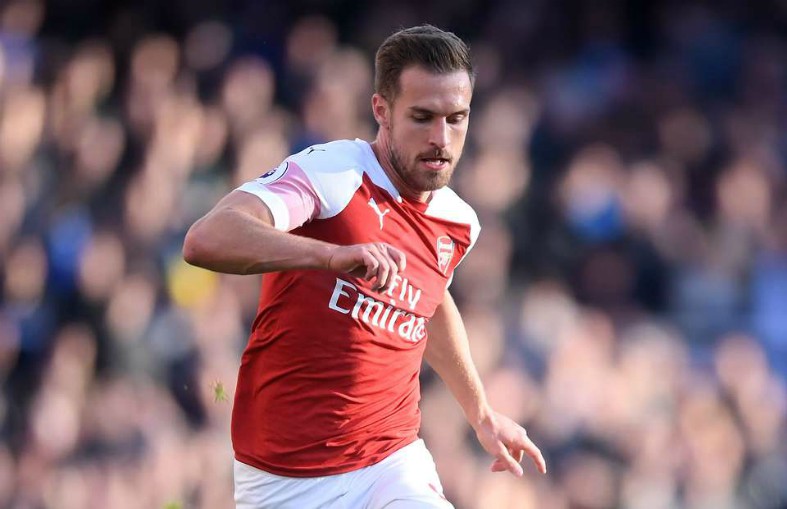 The 27-year-old may well leave with semi-legendary status at Arsenal after scoring two winning goals in FA Cup finals and for generally always giving his best and looking a real leader on the pitch.
However, for the moment fans are angry that he's professing pride at captaining the club while in their eyes simply looking to leave for more money…
But not for 150k a week ?

— chris last (@chrissy_last) October 25, 2018
Then please stay with our club and wear it with pride.

— Chris Round (@__Rounders__) October 25, 2018
Don't go!!

— Emma Baylis (@EmmaMoochins) October 25, 2018
If it's a privilege then sign the contact or u will playing for west ham next season ? #signonthedottedline

— jonathan brough (@jbrough60) October 25, 2018
Wwwwwwwwwwwill you sign the damn thing.

— Gary Whitehead (@GazzaWhitehead) October 25, 2018
Stay with us Rambo ??

— Nikki (@nikki_mohit) October 25, 2018