Ex-Manchester United defender Gary Neville insists that Romelu Lukaku is still a 'top player' and has predicted he will turn his season around quickly.
The Belgian star has failed to find the back of the net in any of his last eight matches in all competitions and seems to have lost his clinical edge in the final third.
Another subdued display against Juventus in the Champions League at Old Trafford on Tuesday emphasised the fact that he is a man low on confidence, despite retaining the faith of club manager Jose Mourinho.
SEE ALSO: 'Chuck him in the reserves' – Some Man United fans vent their fury on Twitter as enigmatic star rejects new contract
Video: Man United transfer target shows off defensive credentials by stopping Barca star Coutinho in his tracks
Jose Mourinho told who he needs to bring to Man United – and it's not new signings or a director of football
The Portuguese boss is yet to drop the misfiring centre-forward this term, despite the availability of Anthony Martial and Marcus Rashford, both of whom have the quality and experience to lead the line.
However, according to United legend Neville, the 25-year-old's form will turn around in the near future, as according to the Manchester Evening News, he told reporters at an event on Thursday: "I think that unless a player like Lukaku is feeling so down that he feels as though a break will do him good, you do try and keep them playing.
"But the top players tend to play through those dips in form.
"When you build up a faith, with everyone thinking you're a great player, it takes a lot then to say that something is not quite right.
"Romelu Lukaku is nowhere near that. It's a dip, it's not a slump."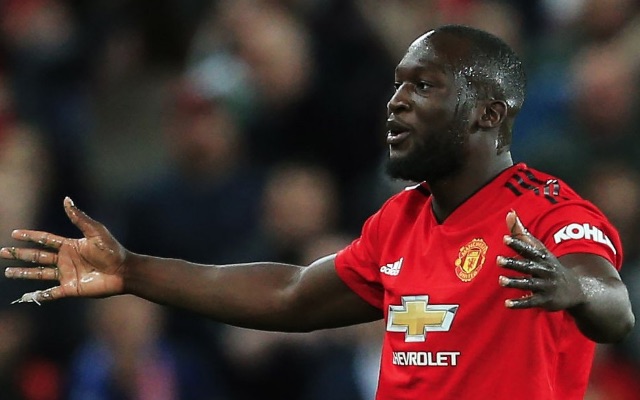 United's 1-0 defeat against Juventus was their fifth of the season already and piled more misery on Mourinho, who has faced a great deal of pressure in recent times regarding his position at the club.
The Red Devils now have a crunch fixture against Everton to prepare for on Sunday, which is a must-win game for the team if they are to stay within sight of Premier League leaders Manchester City and Liverpool.
Lukaku scored goals for fun during his time at Everton and United fans will be hoping he can rediscover that edge in front of goal this weekend, to help them secure a vital three points.