Liverpool star Mohamed Salah has not been wildly celebrating his goals as he used to, and fans have picked up on it.
Some Reds supporters are now debating why the Egypt international seems to appear somewhat muted after scoring at the moment, and many seem to agree on one main theory.
Although Salah's form seems to be picking up in recent games, it's fair to say the 26-year-old has not looked quite the same unstoppable force he was last season.
Liverpool have generally done well this term so it's perhaps gone unnoticed, but in many games this year Salah has looked well below par – and not just in terms of scoring, but his all-round contribution.
Fans on Reddit and Twitter seem to think he is expecting better of himself and refusing to get too excited by goals against teams like Red Star Belgrade and Huddersfield as a result.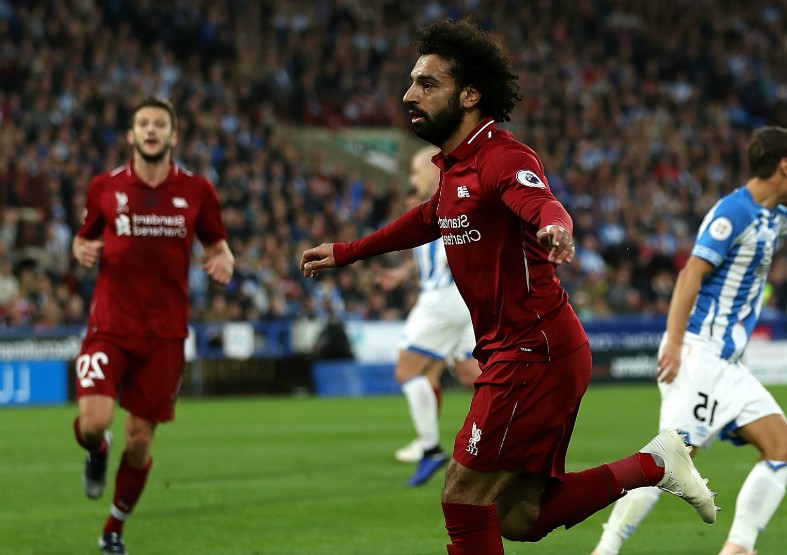 'I think he knows he is not at his best and he is disappointed. He knows the club expects much more from his. I really hope that's the case,' said one fan on Reddit.
'He knows he can do better and that he should have better before eventually scoring,' said another.
They probably have a point, but everyone associated with LFC would surely dearly love Salah to lighten up and enjoy his football again soon!
I guess Salah is dissatisfied with his performance, he has missed a great number of opportunities so when he scores he doesn't celebrate cause maybe he feels somehow guilty rather than happy ? anyway take it easy mohamed ..we love u champ? @MoSalah

??? ????? ?

— ?? HANA ?? (@HANAESSAM0) October 24, 2018
Mo Salah makes it 2-0 but not a lot of celebration from the Egyptian indicating that he expects a lot more from himself. #LFC #LIVRED

— Ahmed Nur (@AhmedNur_LFC) October 24, 2018