Manchester United defender Matteo Darmian looks to have made something of a mistake in the handling of his social media channels.
Hey, it's happened to all of us, but we imagine wealthy Premier League footballers like Darmian have social media teams to make sure this kind of thing doesn't happen, so sort it out Matteo.
See below as the forgotten Italian tweeted that he was looking forward to the Champions League – which of course happened two nights ago.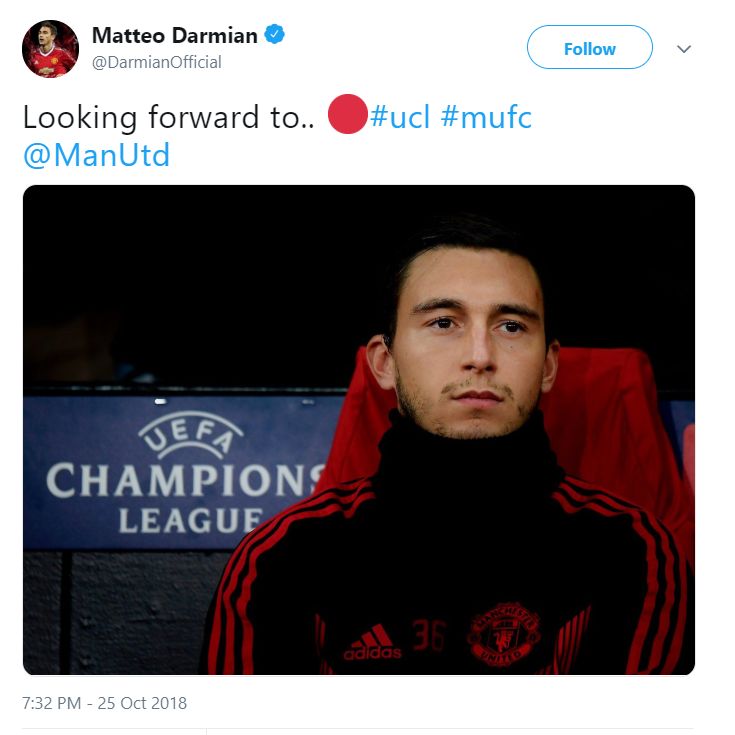 It's some time until the next game, so we assume this is simply a late tweet rather than one looking forward to the return tie against Juventus.
Andreas Pereira mocked him with a comment on Instagram, and other fans are pretty bemused by it all…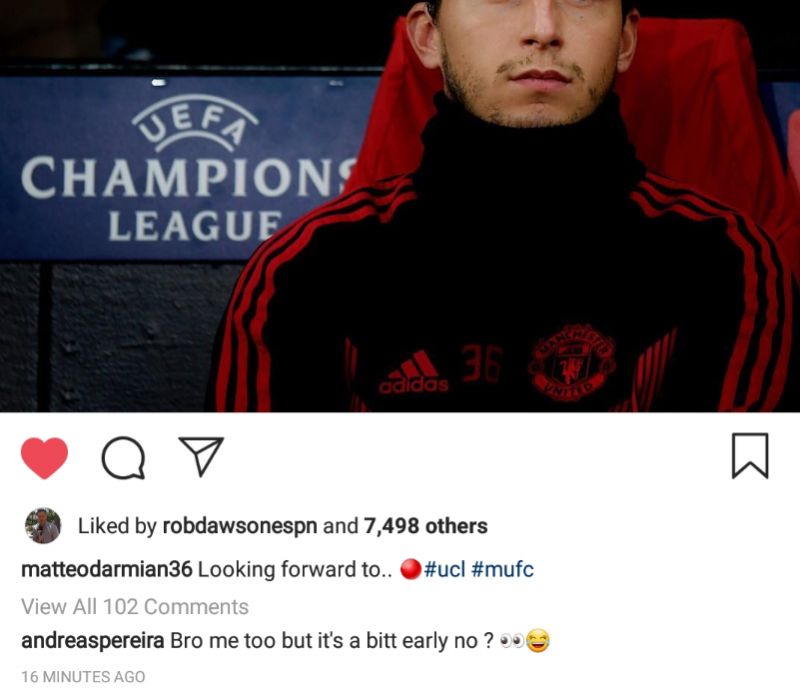 You're 2 days late mate.

— Ryan. ? (@Vintage_Utd) October 25, 2018
that was Tuesday mate u ok ???

— Andy_ (@ajs612) October 25, 2018
Loooooooooool wtf, couple of days late mate

— Michael Filletti (@mikefilletti) October 25, 2018
Someone get this fella some 4G. I think he is stuck in 2001

— Matt Chew (@mattskey) October 25, 2018