Manchester United boss Jose Mourinho has admitted that he is unsure whether or not David De Gea will extend his current contract with the club.
The Spanish goalkeeper joined United from Atletico Madrid back in 2011 and he has since gone on to make 327 appearances for the Red Devils.
The 27-year-old shot-stopper has picked up a Premier League winners medal and several other major trophies during his time at Old Trafford, but in recent years he has been the subject of interest from Real Madrid, who signed Thibaut Courtois to be their new number one over the summer – as per Sky Sports.
SEE ALSO: Yet another key staff member deserts Mourinho at Manchester United
Jose Mourinho 'could promote Manchester United wonderkid to replace Alexis Sanchez'
Manchester United 'positioned' to seal transfer of €80million Champions League winner
Despite the fact that Los Blancos appear to have filled the coveted position, for the time being, De Gea remains one of the most sought-after superstars in European football and with United struggling at the start of the new season, they will be desperate to keep hold of him for the foreseeable future.
According to Sky Sports, the Spaniard's current deal expires next summer and as such, the club has been trying to tie him down to a contract extension in recent weeks, to no avail so far.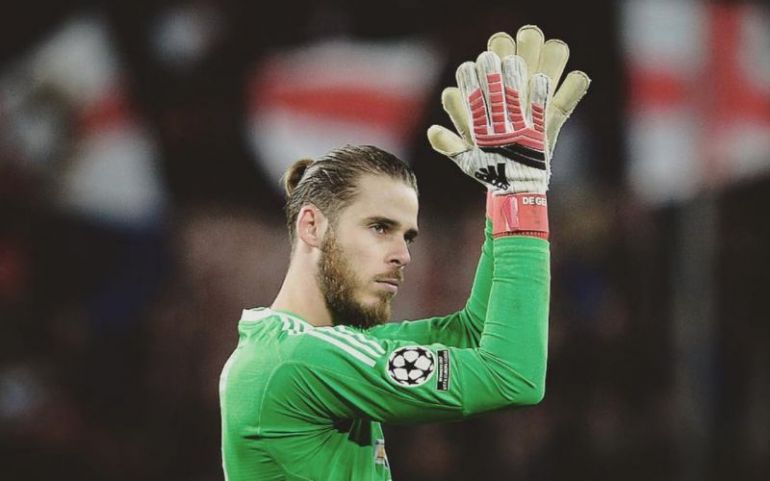 Mourinho spoke to Sky Sports regarding the matter on Friday, stating he does not feel 'confident' that the club will be able to agree on a deal with the talismanic 'keeper.
"I am not confident," he told reporters. "I cannot find the word in English, but let's see what happens.
"Only the club, David and his people can answer that. My comment is only that everyone knows how good he is, how important he is for Manchester United and, if the club wants to be better than it is and not worse, obviously it would be very important to keep David."
The Red Devils are gearing up for a crucial Premier League clash against Everton on Sunday at Old Trafford, where anything less than a win could see them drop even further behind their title rivals at the top of the table.
De Gea's continued brilliance will again be vital for Mourinho's men, who have looked extremely vulnerable in defence over the last two and a half months.
United need to keep their best players in order to revive their fortunes quickly, but at the moment it seems that their star man between the sticks might well fancy a new challenge elsewhere in 2019.