Manchester City boss Pep Guardiola has denied that the Premier League champions launched a bid for Barcelona's Lionel Messi last year.
The two men worked together at the Camp Nou between 2008 and 2012, winning numerous major trophies including two Champions League titles.
Guardiola has frequently referred to Messi as the best player in the world and according to Spanish publication El Mundo, he was aware that the Citizen's tabled a €250 million bid for the Argentine superstar in the 2017 transfer window, which met his release clause at the time.
However, the City boss came out to address those rumours in a press conference on Friday, dismissing the reports as untrue and insisting that a shock move to the Premier League for Messi has never been and will never be on the cards.
"When I left Barcelona and I went to Bayern Munich, and now Manchester City, I never asked Lionel Messi to come and join," Guardiola told Sky Sports.
"I never went to the clubs and said 'I want this player'. Never. Because I know how important this guy is for Barcelona.
"I never made the first step, to say I want this player. Never, and I would never do that."
Messi has spent his entire senior career with Barcelona and stands as the club's record goalscorer, showing no signs of slowing down even at 31-years-old.
The Argentina international is widely considered to be the greatest player in the history of the game and he was arguably never better than during his time working with Guardiola, as Barca revolutionised the way the game was played during his four years at the helm.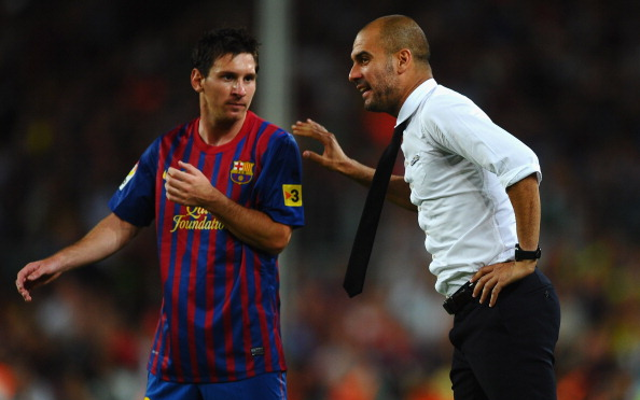 The City manager's latest comments may have put pay to this particular story for the time being, but football purists will still hope that the two men reunite one day, wherever that may be.
It won't be at the Etihad though and for now Guardiola's attention will be fixed squarely on his team's next Premier League fixture against Southampton on Sunday.