Manchester United goalkeeper Sergio Romero has sensationally compared Anthony Martial to five-time Ballon d'Or winner Lionel Messi.
The French winger has been in inspired form for the Red Devils in recent weeks and has scored five goals in eleven appearances altogether for the club this term, despite largely being used as a substitute by manager Jose Mourinho.
The Portuguese boss has used the 22-year-old in his starting line-up more frequently over the last four weeks and he has repaid his manager's faith with crucial goals against Chelsea and Everton while earning the club's player of the month award for October.
According to the Daily Express, Martial had been linked with a number of top European clubs over the summer and he remains the subject of interest from the likes of Paris Saint Germain and Bayern Munich, but for now, he is still very much a Man United player.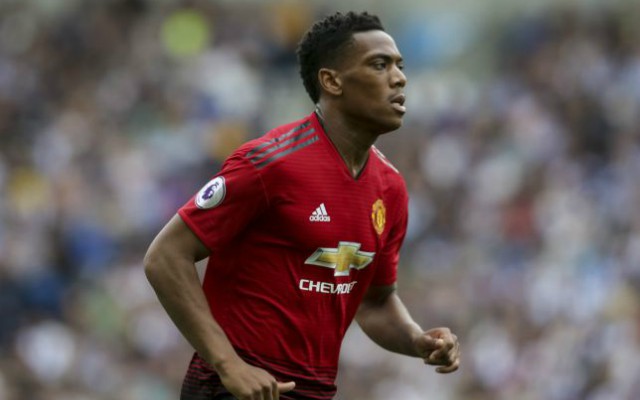 One man extremely grateful for that is Romero – the club's backup goalkeeper behind David De Gea – who has shockingly stated that Martial's mastery in possession rivals his Argentine teammate Lionel Messi's.
"He really is one of the best I've seen," Romero told Manchester United's official website. "I think that the only player in the world or who I've seen, running with the ball as if it's stuck to his foot, is Leo Messi.
"He can be going at top speed and the ball is always right on the end of his foot, it never gets far away from his control. That's why he can do all the things he does.
"But the thing that Anthony has which is quite similar is when he is running at top speed, he can stop the ball absolutely dead, in a split-second.
"That is the same as what Messi does. Leo will be running with the ball, on a mazy dribble, and then all of a sudden he'll stop suddenly and change pace or change speed, or go the other side."
Next up for the Red Devils is a tough Premier League fixture to negotiate away to Bournemouth on Saturday afternoon, which is a must-win game if they are to stay within sight of Manchester City and Liverpool at the top of the table.
Mourinho's men are nine points behind at the moment, but if Martial can reproduce his best form in the final third once again, there is every chance United could secure back-to-back wins and climb that bit higher in the league standings.