Ashley Young branded a fan "vile and disrespectful" on Twitter this evening after a fan made a sick joke about Man United ace relating the helicopter crash that took the life of former Leicester City chairman Vichai Srivaddhanaprabha last week. 
The Twitter user Aaron Robertson made the tweet about Young regarding his performance in United's match against Bournemouth on Saturday afternoon, and the England star was quick to hit back at the tweet after the game.
The Red Devils star took to the social media site to say that the tweet was "vile and disrespectful", and rightly so.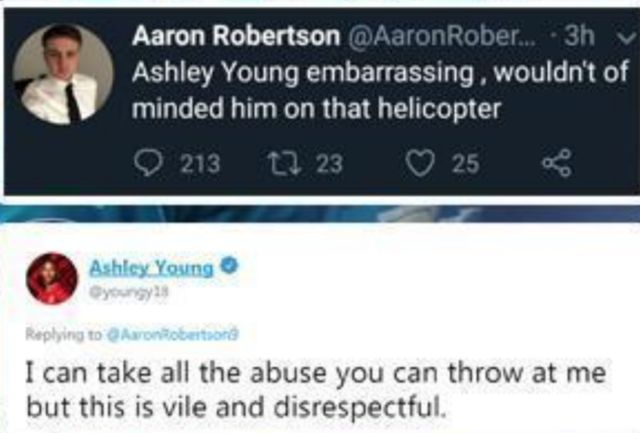 The original tweet about Young was referencing the helicopter crash that occurred just outside Leicester City's stadium last week, an event which saw the club's chairman sadly pass away.
Tweets like this from fans are downright wrong and disgusting, and we're all for Young doing what he did and hitting back at the fan for his sick jibe.
Hopefully Twitter see this tweet from Robertson and ban the user from the site, something that is definitely deserved given the sickening nature of this tweet.