Lionel Messi has told his former Barcelona teammate and current Chelsea midfielder Cesc Fabregas to advise Eden Hazard against sealing a move to Real Madrid.
This is according to Don Balon, who note that Messi has also told Fabregas to suggest to Hazard that he not move to the Spanish capital as he can only 'run into problems', and that he should wait for the summer before leaving Chelsea, as that's when Barca may very well make a move for the winger.
The report also notes that Hazard is a target for Real Madrid, so this news definitely won't be good to hear for Los Blancos.
This is a very smart move from Messi, as not only he is trying to discourage Hazard from moving to Barcelona's fierce rivals Real Madrid, but is also trying to convince him to sign for the Blaugrana instead.
Hazard has been one of the best players on the planet since the end of the World Cup this summer, and it's no surprise to hear that both Real and Barca are keen on landing the Belgian's signature.
Hazard is one of the very best players on the planet, and either Barca or Real would be lucky to be able to sign him and bring him to La Liga.
An attack of Eden Hazard, Luis Suarez and Lionel Messi would be absolutely terrifying, and it could be a change in the club's line-up that seriously boosts their chances of being named champions of Europe in the coming seasons.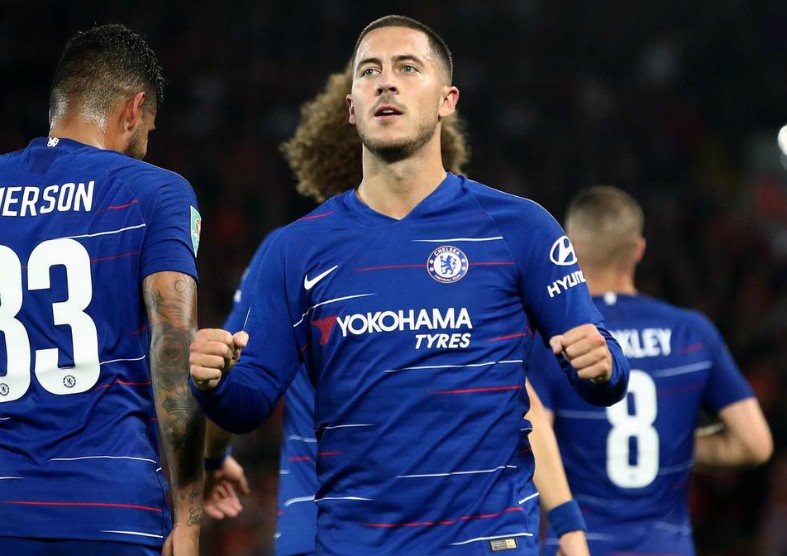 Now all that remains is to see whether Hazard actually listens to Messi's advice and doesn't move to Real Madrid in the near future.