Liverpool sealing a bargain move for Athletic Bilbao and Spain winger Iker Muniain could see the club get rid of Xherdan Shaqiri.
According to the Sun, who are re-reporting from TalkSport, Real Betis are keen on signing Shaqiri at the end of the season, and that Liverpool are eager to sign Muniain on a free at the end of the season as well.
Liverpool signing Muniain could very well see them get rid of Shaqiri, especially if Real Betis are willing to offer a pretty sum for the Swiss international's signature.
Muniain arriving at Anfield for nothing would be a big bargain for the club to get, as the Spaniard is one of the most exciting wide players that La Liga has to offer.
The 25-year-old has already managed to clock up 357 appearances for Bilbao since coming through the ranks at San Mames, a total that shows you just how rated and valued the winger is at the Basque club.
Muniain moving to Anfield would make it even harder for Shaqiri to cement a first team place with Jurgen Klopp's side, and if Real Betis make him the right offer, we could very well see the midfielder move to Spain.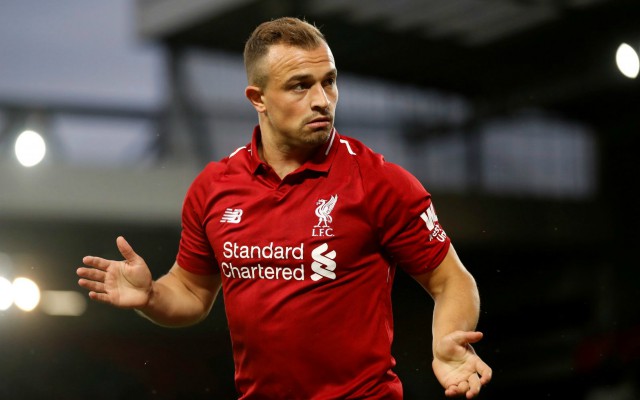 Only time will tell us as to whether Shaqiri will leave Liverpool if the club manage to sign Muniain, something we're sure some Reds fans wouldn't want to see happen given how he's started his Reds career this season.
Moving away from the Premier League now, and you can watch one of Serie A's biggest clubs Juventus in action this evening by clicking on THIS LINK here!