Chelsea manager Maurizio Sarri has labelled Chelsea forward Alvaro Morata as 'fragile' in his press conference following the Blues' 3-1 win against Crystal Palace.
Morata scored a brace for second placed Chelsea against Palace but despite his improved performances it is clear that the former Real Madrid and Juventus striker still snatches at chances on occasion.
Morata had a chance to come away from today's game with the match ball but the Spaniard missed a glorious chance late on to complete a hat-trick.
Sarri praised Morata for improving in the past month but called the striker 'fragile' for always thinking about scoring:
Sarri on Morata, says he's fragile: "He has to play for his team-mates without thinking of the goal. The goal is the consequence of the performance. He is a little bit fragile from the mental point of view but he's very young, I think. He can improve very fast." #CFC #CHECRY

— Nizaar Kinsella (@NizaarKinsella) November 4, 2018
It seems as though Morata is slowly becoming the type of striker that Sarri would like in his Chelsea side.
Chelsea have lacked a prolific goalscorer up front in recent times but Chelsea flourish when their attacking midfield stars like Eden Hazard, Willian and Pedro get involved in the action.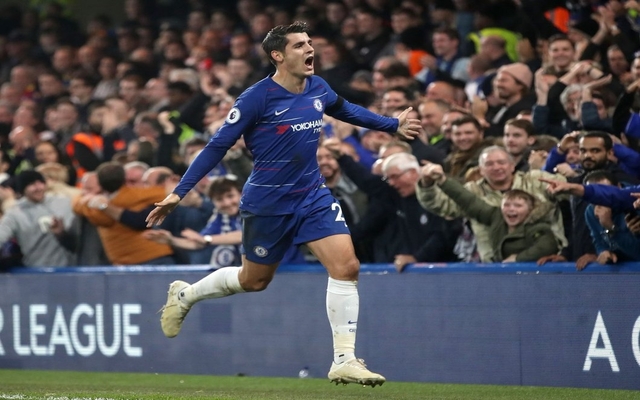 Morata has certainly improved in the past month and he may finally prove to be worth the £60m that Chelsea parted with to sign him last summer from Real Madrid.
Sarri on Morata: "I think so, Alvaro improved in the last month. Improved for the confidence and personality, I think. Also improved from a technical point of view. Now he is able to play more with the team. Alvaro has great physical and technical potential." #CFC #CHECRY

— Nizaar Kinsella (@NizaarKinsella) November 4, 2018
Chelsea are a very fluid team and with Sarri-ball in full swing fans can expect goals from all over the pitch.