Manchester United manager Jose Mourinho has revealed the player that he believes changed the game against Bournemouth yesterday afternoon.
Mourinho revealed that introducing Ander Herrera to the field in the place of summer singing Fred in the 56th minute of the tie gave the Red Devils 'balance in midfield' according to a report from Mirror Football.
United looked a lot better in the second half and seemed to have more of a handle on the game.
The Red Devils had a horrendous start to the game and in-form Cherries frontman Callum Wilson gave Eddie Howe's side an early lead in only the 11th minute.
Anthony Martial equalised for United in the 35th minute but Mourinho's side were largely unimpressive during the first half.
Marcus Rashford rescued United with a injury-time winner to hand United all three points.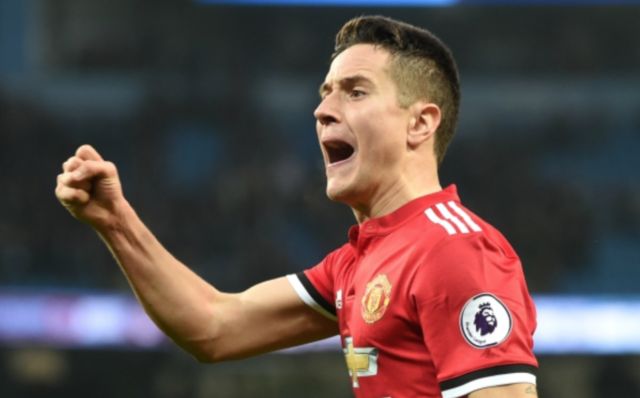 On Herrera's impact after coming off the bench, Mourinho had this to say:
"I was happy with bringing Ander to the game because normally the intention, when you look for a better result than you have, is to play attacking players or in theory to make attacking changes,"
"I felt that the team needed a player like Ander to give us balance in that position, to give us more pressure, recover the ball faster and also to protect Ashley Young, so I think I was happy with that change. The team was much better and we created lots of chances.
"As a team, the team performed much better in the second half. The two points we lost in the last minute against Chelsea , we got them back."
Herrera's performance against Bournemouth has given Mourinho a potential selection headache.
The midfielder – whose contract is set to expire at the end of the season – could become a starter for United as Mourinho still looks to find his strongest starting eleven for the season.