Real Madrid captain has responded to boos from Real Madrid fans which were made during Madrid's 2-0 win against Valladolid yesterday.
In quotes obtained by Mirror Football, Ramos told Bein Sports USA that he is 'proud' that fans hold him accountable for the side's disastrous start to the season.
The Madrid captain was subjected to boos every time he had the ball and Ramos wasn't the only player who fans took their anger out on. The Los Blancos faithful also jeered Gareth Bale and Karim Benzema.
Madrid were thrashed 5-1 by Barcelona in El Clasico last weekend and former Spain boss Julen Lopetegui was given his marching orders following the embarrassing loss.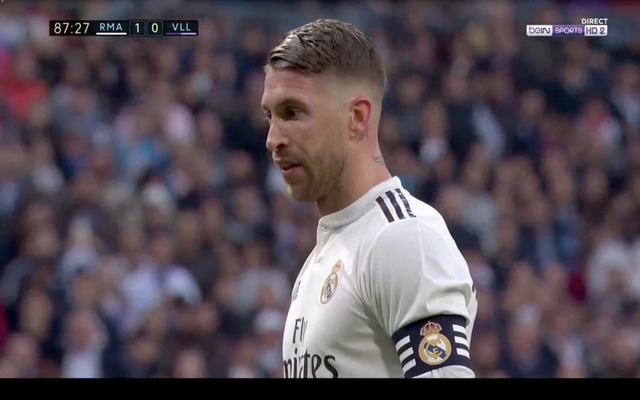 When questioned about being booed Ramos had this to say: 
"I honestly did not notice that, but those of us who are here the longest must take on this role."
"And as captain, I am proud that they fill my rucksack with stones and to have to pull from the front.
"My pride is what has got me where I am today, and beating all the records I have beaten. We understand how the fans feel.
"We are the ones who must change this, and after the goal it seemed like the Bernabeu lifted again. With more results we will get back the confidence of the fans in a team which has won a lot."
Ramos and Madrid have the difficult task of trying to recover after a disastrous start to the season, Los Blancos may have to accept that their rich history of success will undoubtedly end this season.
Given that Cristiano Ronaldo left for Juventus in the summer and that Madrid suffered a shock 1-0 defeat to CSKA Moscow it is also fair to say that Madrid's success in Europe will also come to an end this season.