Juventus boss Massimiliano Allegri has banned Cristiano Ronaldo from close-range free kicks, with Man United visiting the Allianz Stadium on Wednesday.
The two teams will meet on matchday four of the Champions League in two days time in Turin, two weeks on from Juve's 1-0 victory at Old Trafford which all but ensured their qualification to the next round.
A draw or a win in the reverse fixture could see them through officially, but the Red Devils will be determined to put some daylight between them and third-placed Valencia in Group H.
Allegri's men have been in sensational form at the start of the 2018-19 campaign, winning all but one of their 14 games across all competitions, most recently beating Cagliari 3-1 in Serie A on Saturday.
Ronaldo has scored seven goals in eleven appearances for the Old Lady to date, but according to the Daily Express, his manager wants to restrict his free-kick duties ahead of facing his former club in midweek.
"Ronaldo is a smart guy, he knows Pjanic and Dybala are excellent free-kick takers and they are going to take those close to the area," Allegri told reporters on Monday, as per the Express.
"When there are free kicks from far away, Ronaldo can kick them but we've decided that Dybala and Pjanic will take the set pieces close to the area."
The five-time Ballon d'Or winner is used to having things his own way and took almost all of the attacking set pieces during his time at Man United and Real Madrid, but he may now have to be content with this new compromise in Italy.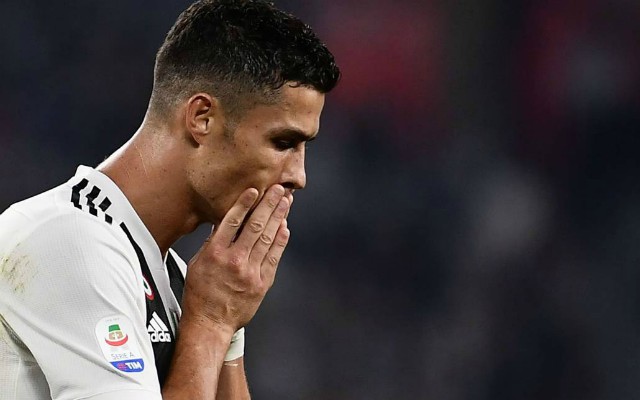 Allegri is thinking about what is best for his team, rather than massaging Ronaldo's ego and the fact is, Paulo Dybala and Miralem Pjanic are a bit more subtle in their approach with dead balls around the penalty area.
The former Madrid man has scored some wonderful free kicks down the years and this latest development might see him smash home a few more, as he will surely now try to make the most of the opportunities he gets from further out.
However, Manchester United fans will hope that he fails to do so on Wednesday night, as Jose Mourinho's men chase an unlikely upset against the Italians in Europe.